After the familiar blast of targeted promotional material, Ant Man and the Wasp is very nearly upon us. Well, unless you live in the UK. Thanks to the bloody World Cup, British residents still have another month left to wait yet, but for everybody else the twentieth movie in the MCU franchise opens this Thursday. The film's main villain, Ghost, is being played by actress Hannah John-Kamen. But just who is she, and where will you know her from?
After a deceptively slow start to her acting career, the 29 year old actress has finally hit the big time this year, appearing in no less than THREE massive blockbuster releases. Despite a relatively small number of acting credits to her name, she's managed to steadily score herself roles in some of the biggest franchises around, before effortlessly transitioning into a Marvel villain role.
John-Kamen first started appearing on our screens back in 2011, immediately featuring in some pretty big television programs. Misfits, Death In Paradise, Happy Valley. Whilst maybe not as well known outside the UK, these were all projects that any budding young actor would kill to be in. And then in 2015 she turned up in Star Wars: The Force Awakens as one of a number of familiar British performers to portray sinister officers in the First Order.
So just how has she managed to move on up from Wednesday evening TV drama serials, to headlining the Marvel Cinematic Universe? Let's find out:
5. Black Mirror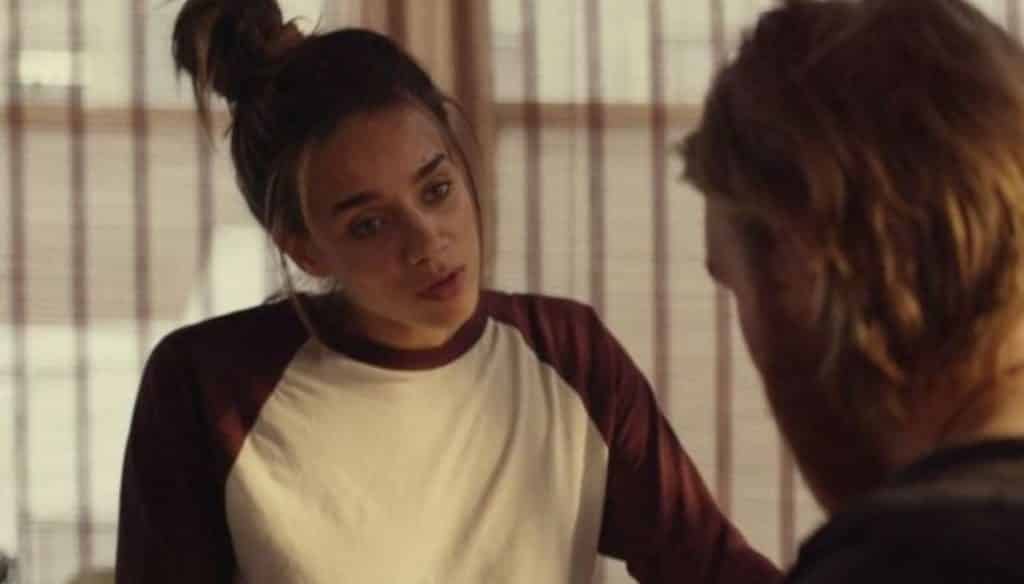 As previously stated, HJK has already appeared in some of the biggest British TV shows out there (though, not Strictly Come Dancing or The Great British Bake Off as of yet…) but none of them have enjoyed the international success of Charlie Brooker's Black Mirror. He has both Oscar winners and the future leading lights of the industry lining up to appear on his show, and John-Kamen has already started in not one, but two episodes of it. 
Cast your minds back to Season One, and she appeared briefly in the mind-bending Fifteen Million Merits episode, which is where people had to save credits to appear on game shows to escape their tedious existences. In that episode she starred alongside fellow actor Daniel Kaluuya, who would also subsequently go on to join the MCU as Wakandan chieftain W'Kabi. Later on in Season three, she played an enigmatic corporate spy in the Playtest episode, where a virtual reality program dissolves an unfortunate player's brain (In classic Black Mirror fashion…)
4. Killjoys (2015)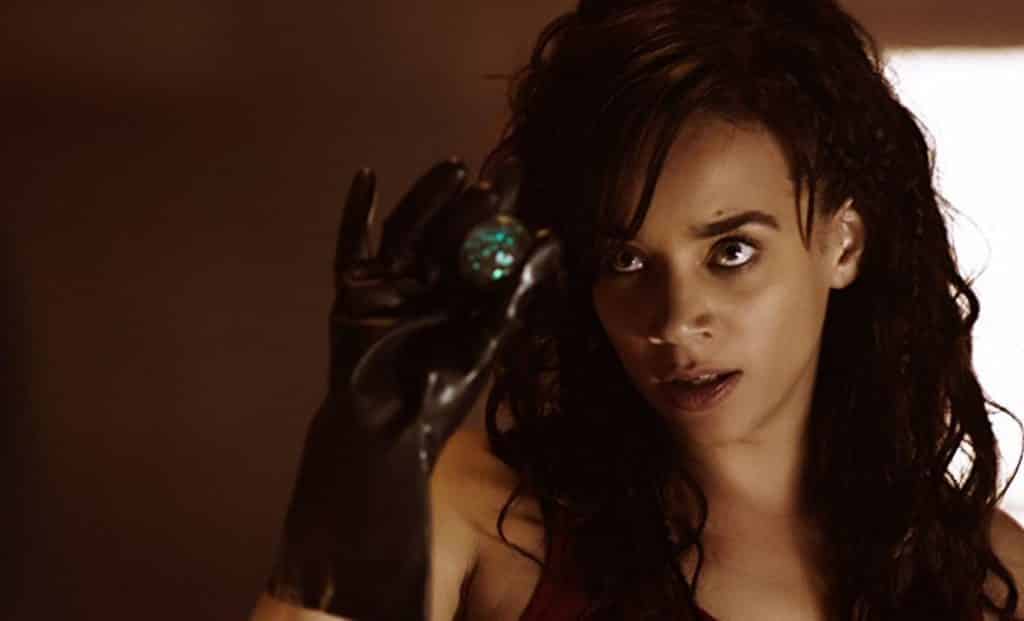 After successful turns in Black Mirror, Killjoys represented HJK's first real foray into an international TV show, as well as her first principal character performance. In the show, she plays one of three space bounty hunters, alongside co-stars Luke Macfarlane and Aaron Ashmore. Her portrayal of Yalena 'Dutch' Yardeen has been a huge hit with fans, and a clear contributory factor as to why the show now finds itself renewed for a fifth season.
There's a lot to love about this character, and the way in which HJK plays her. Ostensibly a hopeless flirt, she is an appealing blend of kick-ass, sarcastic and sexy space heroine.  But this banter-heavy outgoing persona hides a complex and slightly vulnerable other side, with a dark past and some real trust-issues occasionally find their way into proceedings.
3. Game Of Thrones (2016)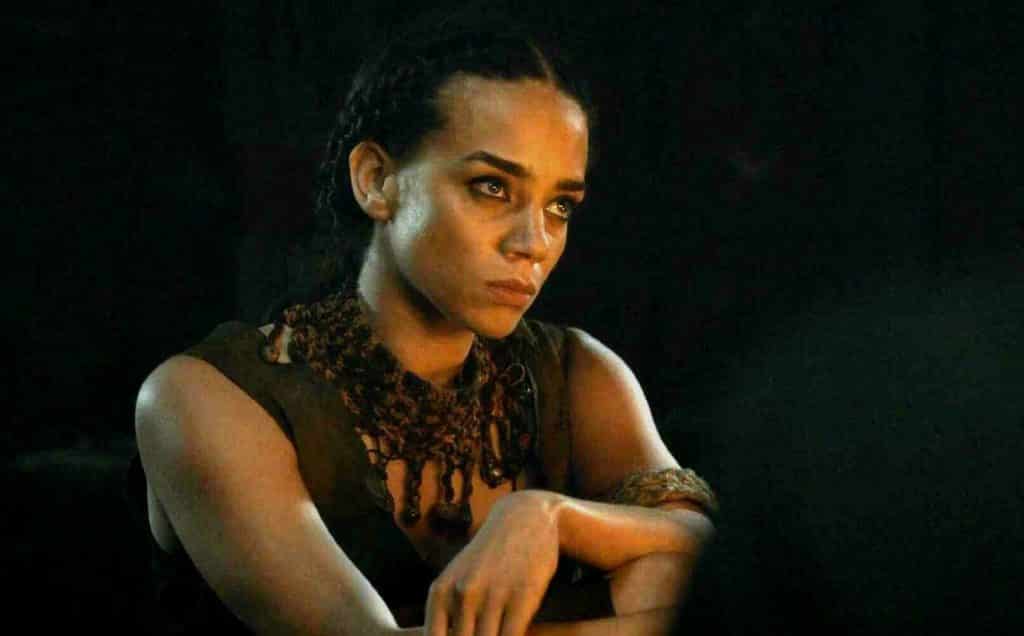 TV doesn't come much bigger than Game of Thrones, and there's an unending line of A-List talent queuing up to appear on the show before it finally ends next year. There are a number of spin-offs and prequels planned, but the original remains the place to be seen. So with time ticking away, it's lucky for HJK that she's already appeared on the show, playing Ornela for a couple of episodes back in Season 6.
Ornela is the widow of a slain Dothraki warrior, and is at the rider's camp when Daenerys is bought in and told to remain there. Whilst not the most recurring of roles, it's one with real emotional heft, that John-Kamen excels in. It's her recounting of her haunted past that partly inspires Dany to rise up against her captors, and the Dragon Queen is also forced to intervene and save Ornela when her allies try to kill her for suspected betrayal.
2. Tomb Raider (2018)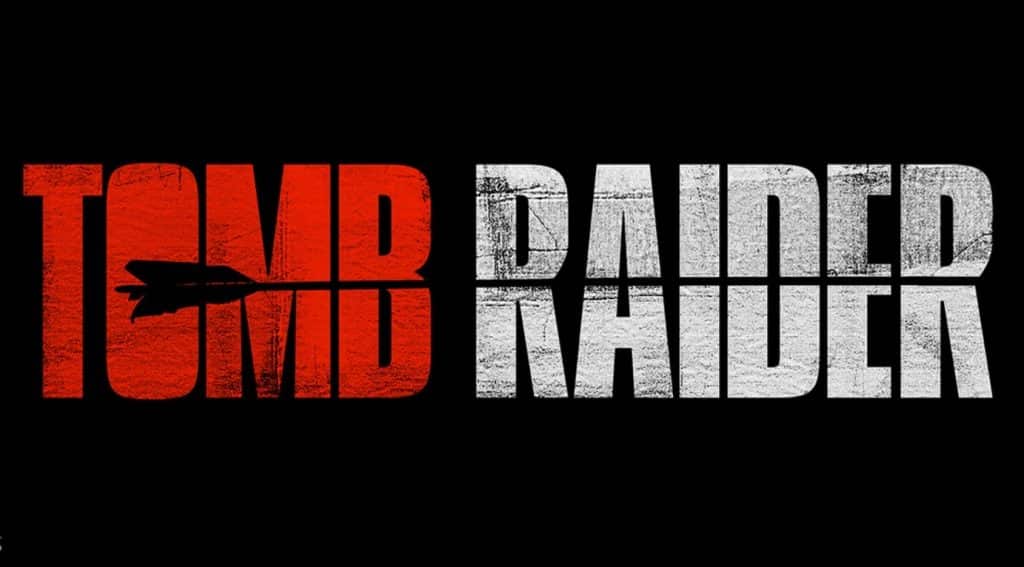 This year's Tomb Raider reboot has proven to be a somewhat divisive beast, thrilling some filmgoers with its more faithful approach to adapting the iconic computer game, but seemingly leaving an equivalent number utterly un-engaged by it. Still, a $273m international haul means a sequel is now a relative certainty, which is good news for John-Kamen.
She has a decidedly small role in the film, with her barely featuring as Lara Croft's close friend Sophie, but this was still a damn good one for her to snare. Appearing alongside the likes of Dominic West, Nick Frost and Kirsten Scott-Thomas is always good for your CV, and it's also interesting that she shares a credit with Walton Goggins, who will be playing another villain alongside her in Ant Man 2.
1. Ready Player One (2018)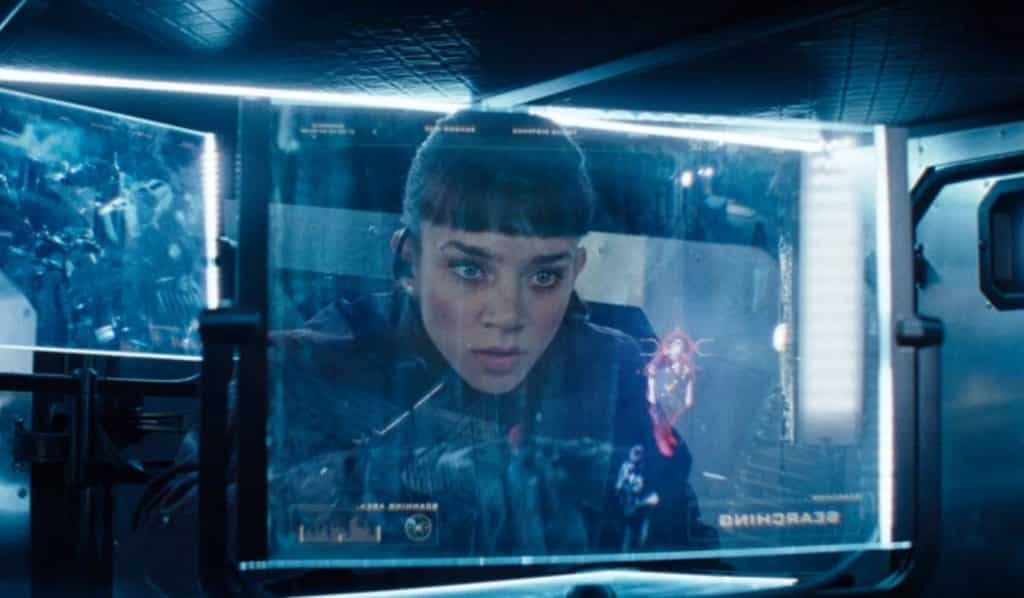 Tomb Raider in reality proved only to be a warm-up for HJK's biggest role to date, as several months later she starred in Spielbergian epic, Ready Player One. As well as being her first taste of headlining a HUGE summer blockbuster, it was also handy experience of playing a villain, with her cast as villainous corporate fixer F'Nale Zandor.
When it was announced that HJK was joining the project to play Zandor, fans of the novel immediately went on the defensive. It's a character that doesn't feature in the book, and was created by Spielberg to add another element of danger to hero Wade's antics in the real world outside of the Oasis. John-Kamen is brilliant, successfully juggling the requisite menace and humor needed to play the part, sharing several very memorable encounters with co-star Ben Mendelsohn (who incidentally will also be starring as an MCU villain in next year's Captain Marvel movie. Small world, huh?)
Ant-Man & The Wasp is currently playing in theaters everywhere.