'IT: Chapter 2' Set Photos Reveal Pennywise Lurking In A Swamp
IT: Chapter 2, the sequel to the Stephen King adaptation IT is currently shooting in Canada, and although Beverley Marsh actress Jessica Chastain has finished shooting for her role, production is very much still under way.
We got our first look at Bill Skarsgård's Pennywise the Clown at the end of last month, and now we have an even closer look at the actor in his creepy role.
Check it out below:
Pennywise is back!!! #ITChapter2 🎈 pic.twitter.com/QeSfacJ1Hr

— IAN PLATA (@ianplata) September 18, 2018
Bill Skarsgard channels Pennywise the Clown while filming new scenes for #ITChapter2! https://t.co/VEtUw5B697

— JustJared.com (@JustJared) September 18, 2018
This time the actor was spotted in a swamp area in Port Hope sporting his make-up and costume.
IT: Chapter 2 will occur 27 years after the first movie. The Losers' Club are all grown up and have moved on and largely forgotten about their terrifying encounters nearly 3 decades earlier. Then, something happens that alerts the group of Pennywise's return and so they reunite in Derry to honour the pact they had made as children. To defeat the clown once and for all, the estranged friends must take a trip down memory lane to recall the events that took place, and get back the bond that helped them overcome the evil creature the first time around.
Although we don't know for definite how true the movie will stay to the book, so far a few major scenes have been confirmed. This includes a homophobic incident which leads to the murder of Adrian Mellon and The Ritual of Chüd, which is arguably one of the strangest scenes in the novel.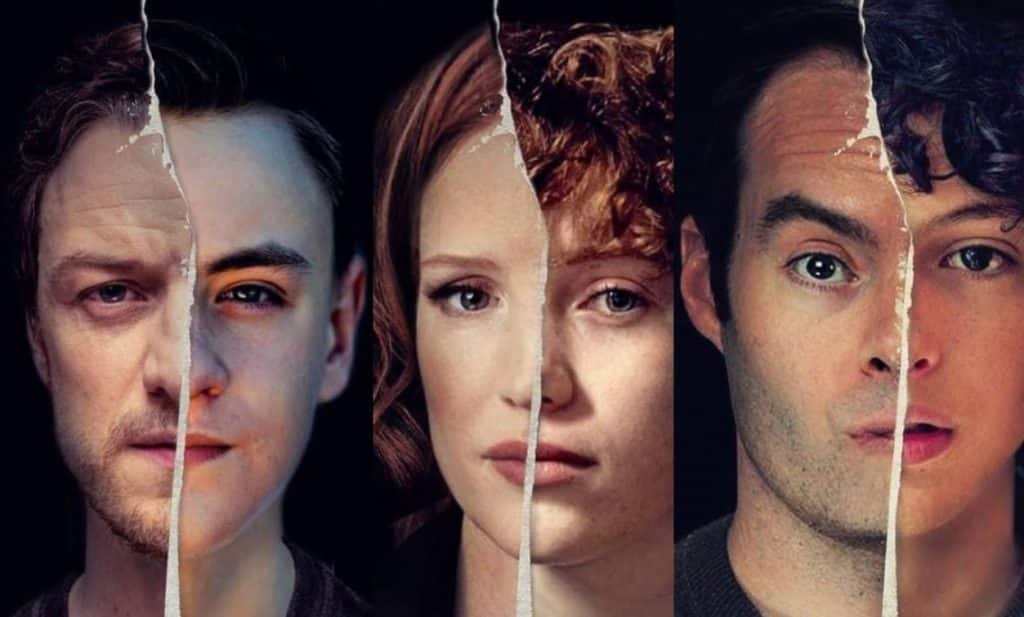 The adult cast are James McAvoy as Bill, Jessica Chastain as Beverly, Bill Hader as Richie, Jay Ryan as Ben and James Ransone as Eddie, Andy Bean as Stanely Uris, Isaiah Mustafa as Mike, Teach Grant as Henry Bowers, Jess Weixler as Bill's wife, Xavier Dolan as Adrian Mellon, Will Beinbrink as Tom Rogan and Bill Skarsgård is returning to his role as Pennywise.
Following the success of the first instalment, expectations are extremely high for this sequel. If comments from the director are anything to go by then fans won't be disappointed. He has promised a more intense and scary experience than the first, although we still have a while to wait to find out what Andy Muschietti has in store for us.
IT: Chapter 2 will be released on September 6, 2019.
What do you think of this new set photo? Let us know in the comments!