Everyone is craving any and all details for the still untitled Marvel Cinematic Universe Phase 3 finale, Avengers 4. Marvel Studios has been exceptionally tight lipped on the film that is the culmination of 10 years and 20 plus films telling an overarching story the likes that Hollywood has never seen before, but fans have been getting little tidbits here and there from leaks.
The newest leak is a group of pics of concept art and screen tests for costumes. Now, most of these are heavily pixelated, but we'll take whatever we can get at this point. We do get our first look at what the Hawkeye turn as Ronin might look like, which is probably the most exciting part of these pics, leaked on Reddit.
Ronin?! pic.twitter.com/1LoL3fwEen

— Comic Book Talk (@ComicBooksTalk) September 26, 2018
Hope I don't get fired #Avengers4 pic.twitter.com/MqOc5ZKKlf

— Jonathan Tong (@JonathanTong6) September 26, 2018
Let's risk my jobs,it'll be mark 85#Avengers4 #IronMan pic.twitter.com/7qc4GmMtpt

— Jonathan Tong (@JonathanTong6) September 26, 2018
AVENGERS 4 LEAKS LOOK INSANE pic.twitter.com/YLoV4prOUh

— DOOM PATROL SHOW (@Kattknights) September 26, 2018
I just know for a fact Marvel snipers already took care of the person responsible for this Avengers 4 leak… pic.twitter.com/LdVm1B9j1K

— (@itsjustanx) September 26, 2018
A closer look of the professor hulk and ironman brand new reactor pic.twitter.com/gi1bkneTOa

— Jonathan Tong (@JonathanTong6) September 26, 2018
These pictures give us a look (if you can see through the pixels and fuzz) at the survivors from Infinity War, including Captain America donning a uniform similar to his classic look (which many fans have pointed to his look when he was assassinated at the end of the 'Civil War' comic book storyline).
Black Widow returning to her classic red hair, another look at the comic accurate Captain Marvel costume, a majorly updated War Machine, a classic armor look for Iron Man, a full body Thor with StormBreaker, and of course, Ronin.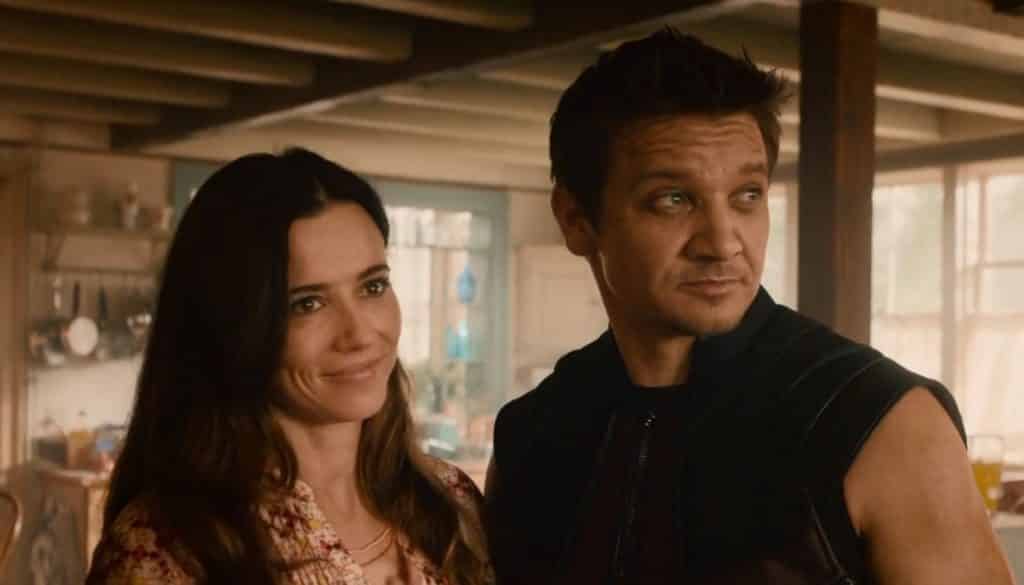 With rumors circulating that Hawkeye may lose his family, which leads to his Ronin transformation, fans have been dying for a glimpse of his updated look. While its hard to make out the exact look, there is some distinct features noticeable, like the hood, the gold accents, and the sword replacing his signature bow and arrow.
All in all, this is just another tease to wet the whistles of the fans worldwide. Between this and the cryptic Instagram postings from the Russo Brothers, fans are clamoring for some answers. Hopefully, we'll get the trailer in November as rumored, but it will more than likely not be until May of 2019 with the film's release before we get any real answers.
What did you think of the leaked photos? Let us know in the comments below!