Update: According to multiple sources, Armie Hammer is NOT going to be the new Batman. This story remains as written before.
The Batman role was officially retired by Ben Affleck this week, but it appears that Warner Bros. knew who they wanted to replace the actor all along. The replacement comes in actor Armie Hammer, who was actually going to play the character in George Miller's cancelled Justice League movie back in 2009.
The report comes from Revenge of the Fans, who writes:
On Friday, as everyone was heading home for the holiday weekend, I received word that Warner Bros. and Armie Hammer had entered advanced talks about him being the star of Matt Reeves' The Batman. At the time, I was asked to keep that to myself. The only thing I was allowed to say at the time was that he was merely "a frontrunner."

But now I've been given the go-ahead to let the bat out of the cave.

The casting question that has dominated geek culture ever since the first whispers arose in 2017 that Ben Affleck would be hanging up the cowl after Justice League finally has an answer. Barring any major setbacks, Hammer is expected to become this generation's Batman when Matt Reeves' film arrives in theaters on June 25, 2021.
The report adds:
As of this writing, Hammer has yet to sign on the dotted line, but the feeling is that it's only a matter of time now.
The report also states that Robert Pattison could star as a villain in the movie. It's an interesting development, but not exactly a surprise, as the early odds had Hammer in the running to replace Affleck. It'll be interesting to see the type of reaction that fans who are upset about Affleck leaving the role have with this casting.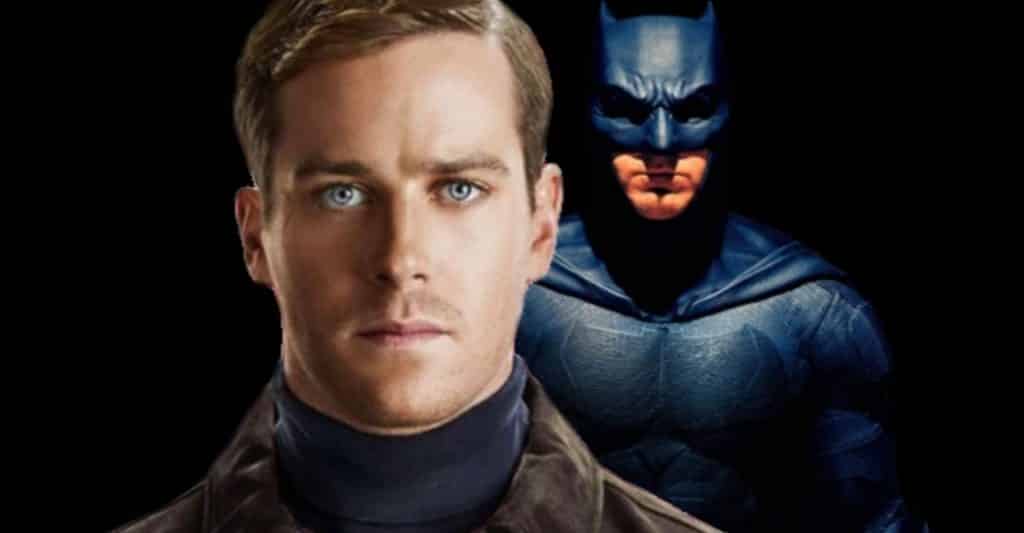 As we all know, fans can be brutal about casting, but Affleck left the role, and it's time for us to embrace whoever they pick next. Matt Reeves has proven that he's a capable filmmaker, so if Hammer is who he envisions in the role, I'm sure he knows what he's doing.
The Batman currently has a release date set for June 25th, 2021.
What do you think of this casting? Would you like to see Armie Hammer as the new Batman? Tell us your thoughts in the comments!