Captain Marvel has opened to massive box office records, and brought the Marvel Cinematic Universe's most powerful hero into our lives in a smart and fun way. The unique take on a super-powered origin story set in the 90's had a great combination of action, laughs, and twists. What it also did was help flesh out more of the foundation of the MCU, as well as act as the last jumping off point for the Phase 3 Finale, Avengers: Endgame. It accomplished this with its mid credits scene (which pointed to the future) and the post credits scene (hilariously filling in some past gaps). But, there was almost another scene that would have tied Captain Marvel to Thor: Ragnarok…
SPOILERS AHEAD FOR CAPTAIN MARVEL!
While speaking with Empire, co-director Ryan Fleck, we could have seen Jude Law end up on Sakaar! At the end of the film, Carol Danvers sends Yonn Rogg back to the Kree in his escape pod with a message that she was coming for retribution. Fleck mentions that they had originally planned for Rogg to end up off course and on Sakaar.
"There was an idea on the table about having Jude Law […] emerge from his pod on Sakaar. And then have him look around and see the Devil's Anus behind him and wonder, 'Where the hell am I?'"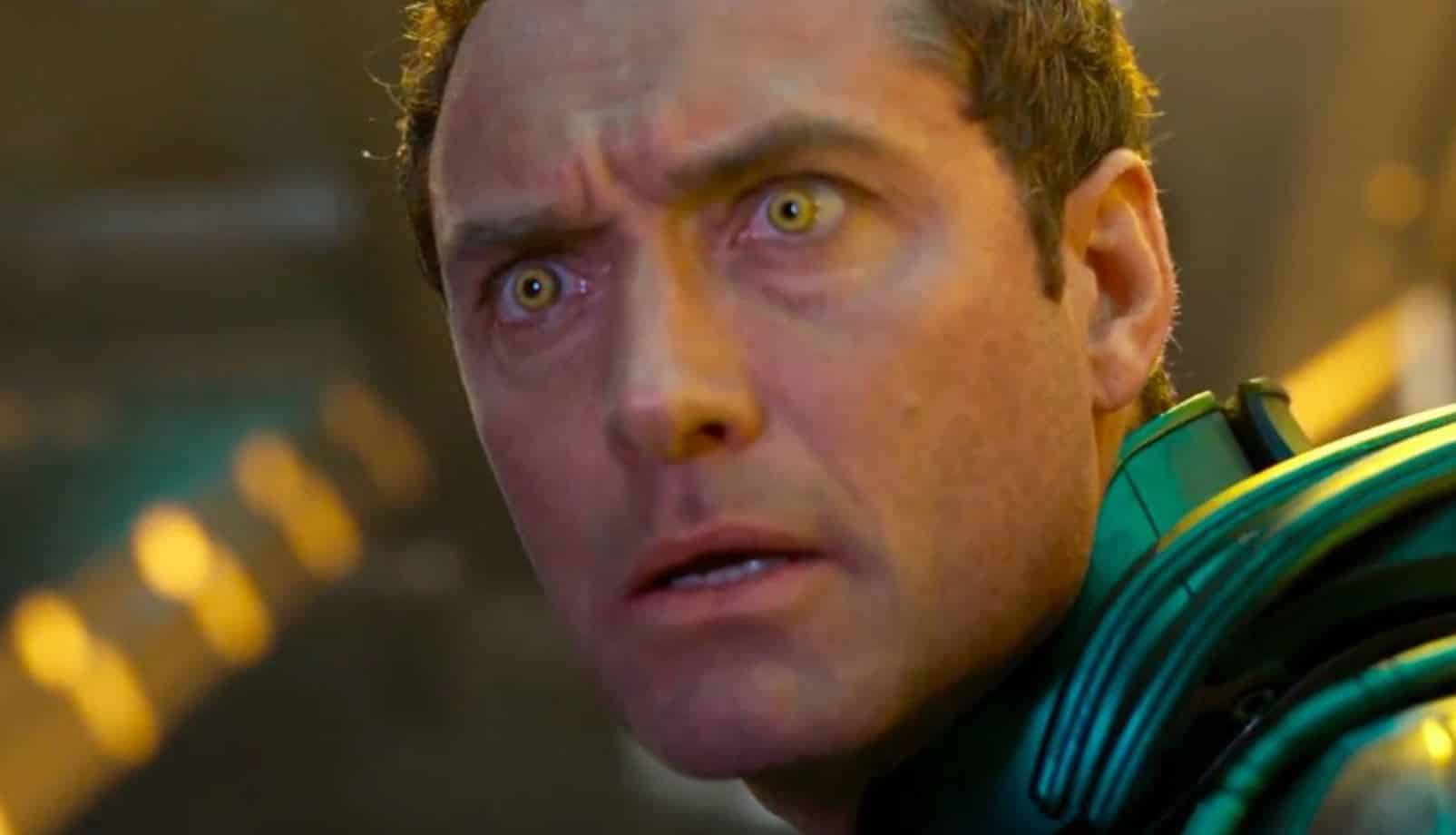 While fans would have probably gotten a kick out of this scene, it would come off as a bit repetitive, as a similar scene came in Thor: Ragnarok with the Grandmaster post credits scene. Instead, the two scenes we got truly fit with the film, as well as the MCU as a whole.
Captain Marvel is currently playing in theaters everywhere.
What do you think of this potential scene in Captain Marvel? Did you enjoy the movie? Be sure to tell us your thoughts in the comments down below!