IT: Chapter 1 and IT: Chapter 2 are two very popular halves of what is overall a complete film adaptation of Stephen King's novel IT. They brought new life to the character of Pennywise, cleverly portrayed by actor Bill Skarsgård, and his presence has become a major part of what made both movies work for fans. What's interesting, however, is that Pennywise isn't just present in both movies – he's actually included as something of an Easter egg in a wide variety of scenes. They all show that Pennywise the Clown is hidden in one form or another in both IT films, lurking just beyond the shadows. Now if you continue to scroll down below, you'll see a hefty gallery of images with all of the times Pennywise was hidden in both IT films.
1. Basement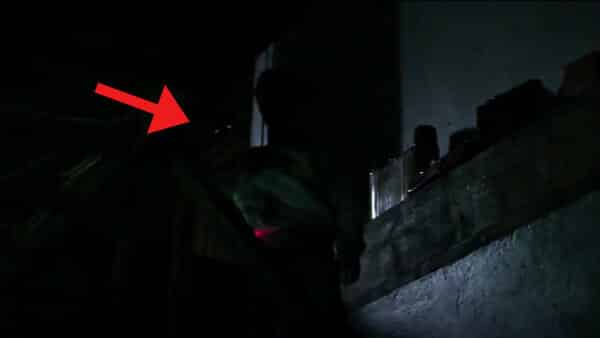 The first hidden appearance we have here of Pennywise is actually his first appearance in the actual movies. If you pay attention, you'll see Pennywise's eyes peeking through the shadows of the basement while Georgie heads down the stairs. It's a creepy addition to the buildup for what's perhaps the most iconic moment in both films.
2. Library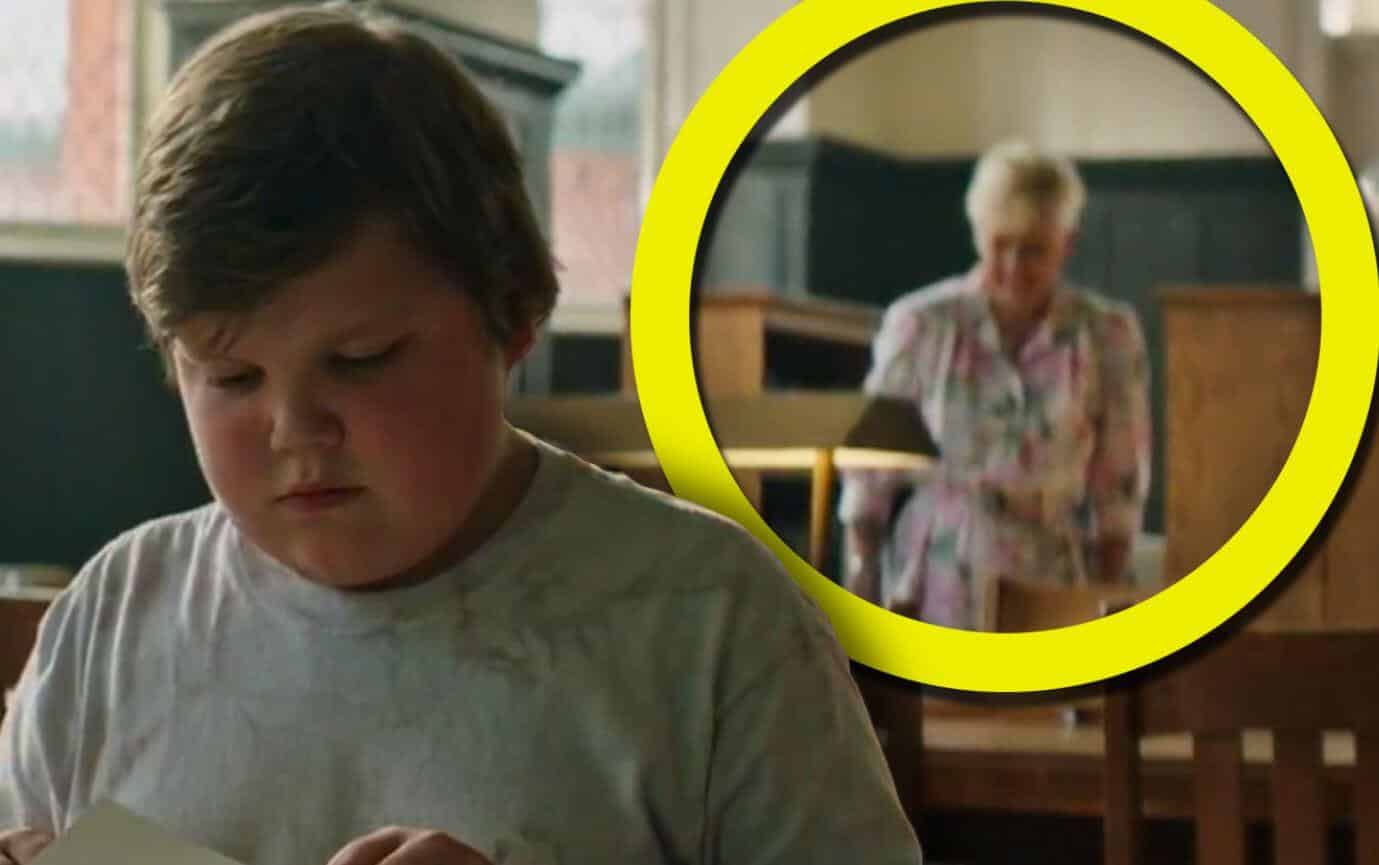 This next scene features two hidden shots of Pennywise. While Ben is nervously going through A History of Old Derry, a book which is slowly zooming in on a child's head in a tree, we see a shot of the librarian behind him. Her expression and posture changes in a way that clearly shows Pennywise is taking advantage of her form.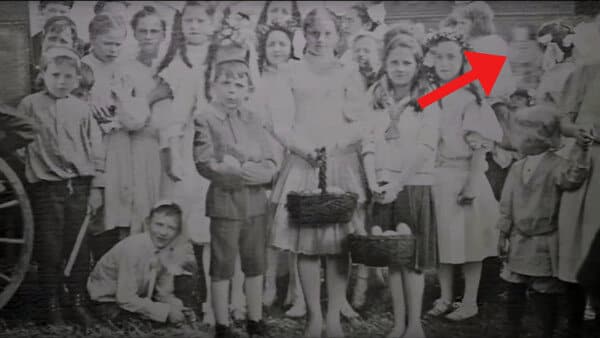 Meanwhile, one of the pages of the book also shows a blurred image of Pennywise lurking in the background.
3. Mural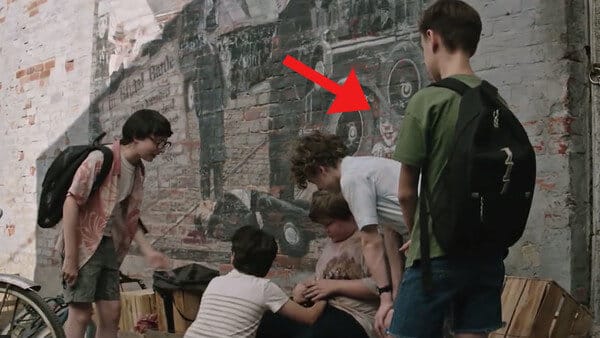 In this shot, Pennywise makes his way into a mural after the Losers' Club escape into an alley to treat Ben's injuries. Pennywise clearly wasn't in the mural at first, but upon the camera switching back, his face is clearly seen – proving that he's almost always watching.
4. Parade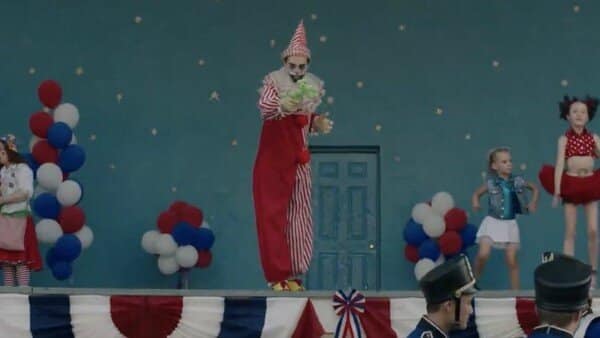 Pennywise's next guise is that of a much more ordinary clown, one that appears on stage during the Derry Independence Day parade. He offers Richie a balloon after Richie tells his friends that he has a fear of clowns.
5. Clown Room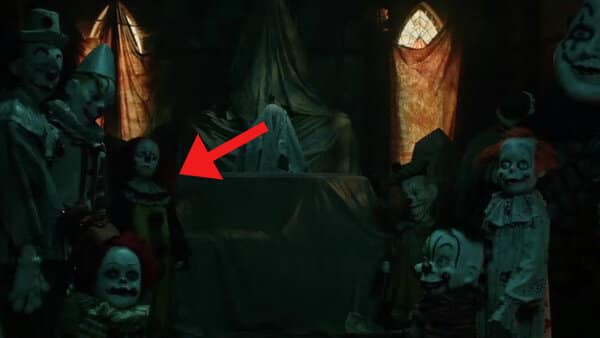 This is a fun reference – instead of pointing out Bill Skarsgård's interpretation of Pennywise, this Easter egg actually references Tim Curry's take on Pennywise from the 1990's miniseries. As you can see, when Pennywise locks Richie in the room full of clown dolls, one of them looks incredibly similar to Curry's iconic version of the character.
This concludes Pennywise's hidden appearances in the first film – but there are plenty of other subtle surprises in IT: Chapter 2, as you can continue seeing below:
6. Bob Gray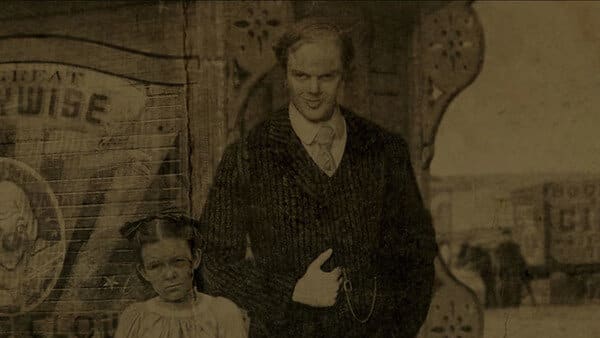 This next hidden appearance teaches us a little about Pennywise's backstory, revealing a past form where he went by the name Bob Gray. It's clearly Pennywise given his eerie demeanor, albeit out of makeup, and gives away that Mrs. Kersch – who reveals her family history regarding Bob Gray – is actually a form of Pennywise as well.
7. Hallucination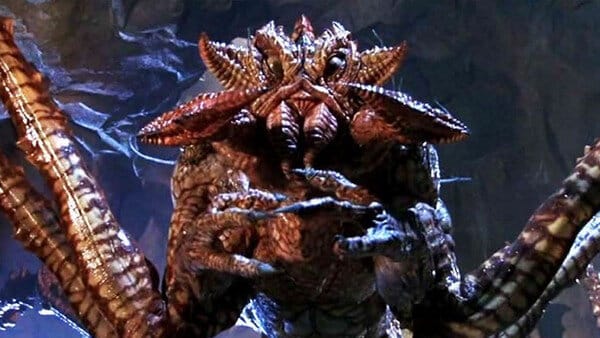 There's another double whammy of Pennywise in this next scene, when the character appears twice during a hallucination sequence. He first appears as a bird creature attacking a Native American tribe that attempted to kill IT, and again as a spider creature that looks eerily similar to the one from the 90's adaptation.
8. Festival and Funhouse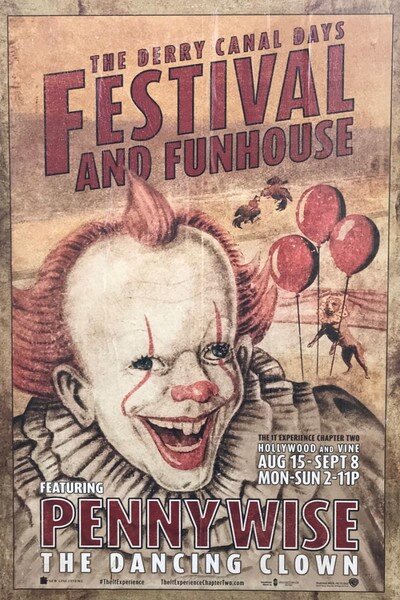 Next up is a Derry Canal Days Festival and Fun House poster that's spotted in Mike's apartment. While it's a strange object for Mike to own, Pennywise is clearly located on the front of the poster. So perhaps the poster being in Mike's apartment was actually the doing of a particular extraterrestrial clown.
9. Henry Bowers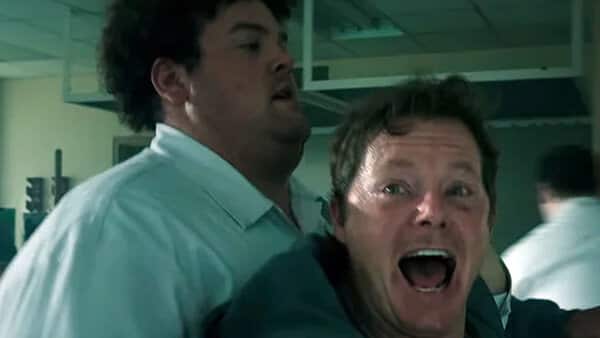 Henry Bowers is a character clearly haunted by the memory of Pennywise, and it's a memory that's expressed clearly in his artwork. When we see Bowers in his private room at the mental hospital he's been living in, there are a variety of drawings which capture Pennywise's essence perfectly – including what appears to be the Deadlights.
10. Funeral Flyer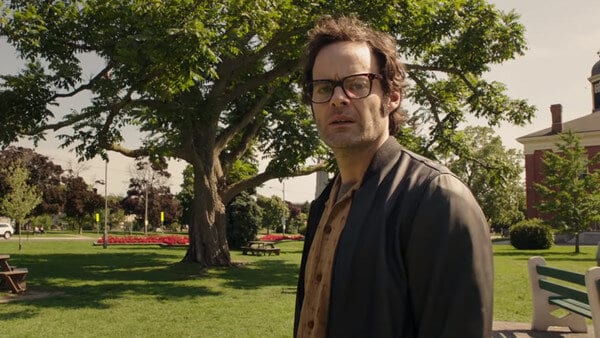 In a moment that's very difficult to catch, when Richie is handed a running order for his funeral by Adrian Mellon – clearly being orchestrated by Pennywise – there seems to be an image of Pennywise circled on the other side of the paper.
11. Swinging Clowns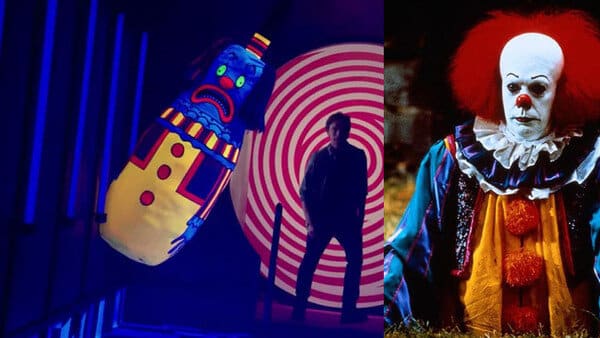 Here's yet another fun reference to Tim Curry's interpretation of Pennywise. While Bill is navigating the fun house in search of young Dean, he winds up in a room surrounded by swinging clowns. Fascinatingly, half of these swinging clowns are all designed to resemble Tim Curry's Pennywise.
12. Beverly's Shadow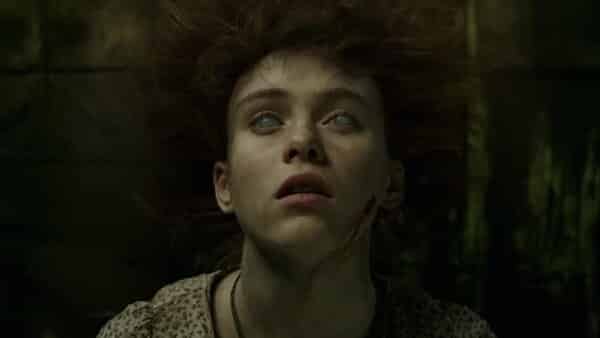 This is a neat way of showing that an impersonation of Beverly was Pennywise all along. When young Ben is back at school, he stumbles across Beverly alone in class with a projector. She comes onto him pretty strong, inspiring him to go for a kiss – but not before she insults him and reveals herself to be Pennywise as her hair lights on fire. What's interesting, however, is that her shadow on the projection screen was actually the outline of Pennywise the whole time.
13. Bathroom Stall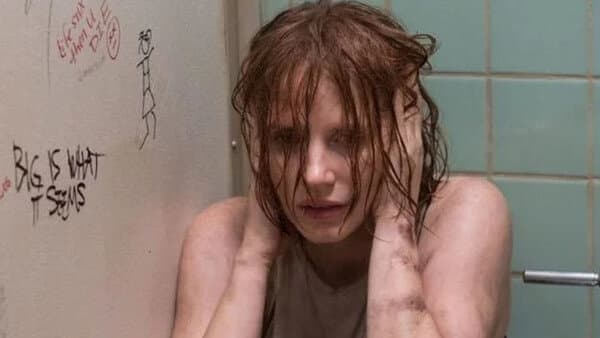 Finally, during the climax of the film, Beverly is forced into her own personal nightmare world. She finds herself in the restroom stall where she was once hiding from being bullied in the first film. While she ends up nearly being drowned with blood, if you look at the stall before any of that happens, you'll see graffiti that actually includes a clown holding a balloon.
It goes to show just how much effort was placed into these two films, and it reveals how much scope they gave Pennywise as an entity that's always watching and lurking throughout both movies.