Sony's upcoming Venom movie continues production with the announcement of an all-new cast member. According to Variety, star Woody Harrelson has been attached to play in the film as "a henchman of sorts."
Although the announcement is a complete surprise, it does make sense considering Venom director Ruben Fleisher previously worked with Harrelson in his 2009 endeavor Zombieland.
Let's just hope his character ends up being as great as Tallahassee from Zombieland. There's far too many villainous roles that wind up being unmemorable, and Harrelson is such a great actor that it wouldn't be fair.
Some have suspected the actor could be playing Carnage, which would definitely be an interesting choice, and I actually saw that in a recent "fan cast".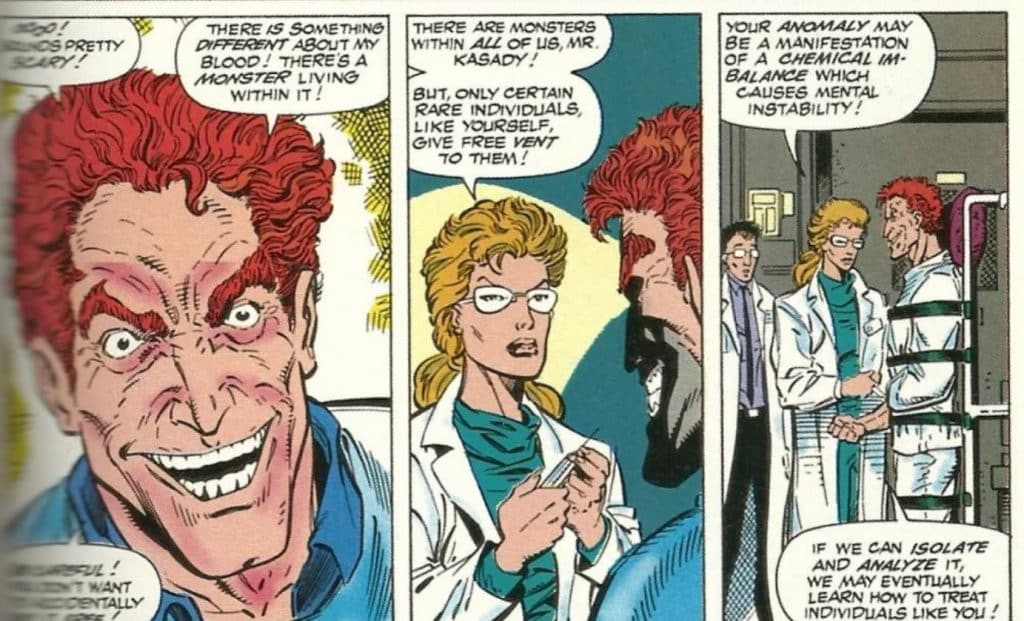 The character of Cletus Kasady is an extremely dark one, and one that would need an actor capable of pulling off a crazy type role. Harrelson has done that plenty of times.
Actor Riz Ahmed was in consideration for the role, but after script changes were made, is said to no longer be in the running – fueling more speculation to this possible casting choice.
As for the rest of the cast, Tom Hardy will be playing Eddie Brock and the titular Venom. Michelle Williams, Riz Ahmed, Jenny Slate, Reid Scott, and Scott Haze also star.
There hasn't been much revealed for the film other than it'll most likely follow the Lethal Protector storyline from the comics. Either way it'll be interesting to see how the plot unfolds, considering the film isn't supposed to use Spider-Man who was a main plot device in the creation of Venom. But if we're lucky the writers came up with a creative way around that, and since the film is supposed to use cues from the works of John Carpenter and David Cronenberg, I'd hope they are smart enough to know what they're doing.
Venom hits theaters next year on October 5, 2018.
What do you think about Woody Harrelson being added to the cast of Venom? Are you excited for the film? Let us know in the comments section down below!