What Tom Hardy's Venom Could Look Like In Upcoming Movie
The upcoming 2018 Venom movie is one of the most highly anticipated comic book movies of the year, as well as one of the most secretive. Many fans of the character have been concerned with how Venom will be portrayed, and even a 3D sculpture was released by artist Mikkel Frandsen that fans have taken as a potential look for the character in the new movie – though it was later said by Sony that this wasn't the case.
However, DeviantArt user Bryanzap has taken it upon himself to give the 3D sculpture even more life, crafting it a texture based on designs from Venom in the comics. As you can see, it's very faithful to the original design, and does a great job at replicating the iconic Spider-Man villain.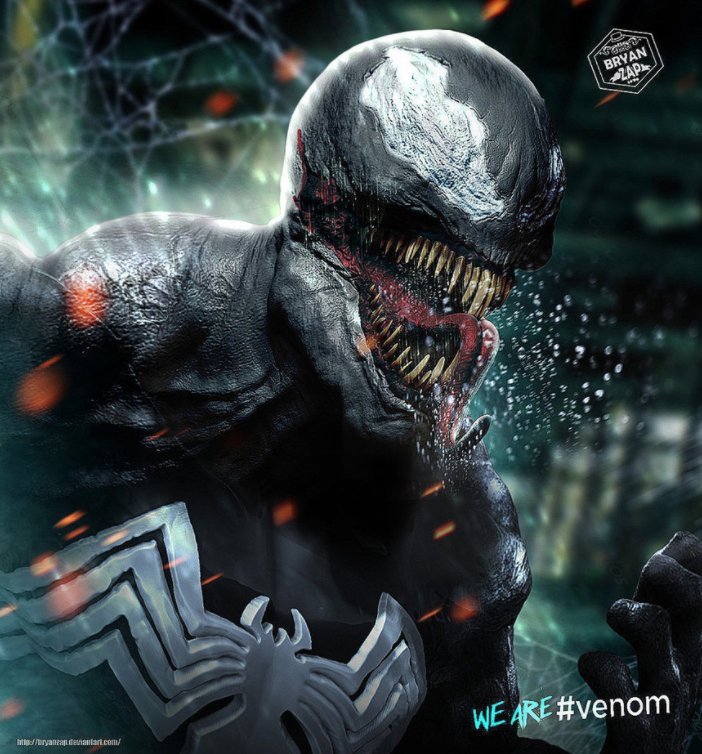 As we've seen from the film's official logo, the movie is set to take a lot of influence from Todd McFarlane's depiction of Venom. As such, we can probably expect the design to look similar to this textured 3D sculpture. McFarlane himself says he's looking forward to the film, because of Tom Hardy:
"It'll be interesting. I've seen some movies of his where he can bring anger and a wide personality to it. To me, I think Tom Hardy's going to be as good as whatever Venom looks like. We all know Tom's going to act. He's going to do a good job. So now what's Venom gonna' look like? It's an R-rated movie, how "R" are they going to go? To me, that's the question. Are they going to go a "little bit R"? Venom's a monster to me, and to me – are they going to make him a monster or are they going to make him a man? Are they going to humanize him? That's what we gotta' find out."
The look of Venom, however, is only part of the mystery – fans still have no idea what the exact plot is or how the story will work without the presence of Spider-Man. But we do know that it will take influence from Venom's Lethal Protector storyline, and that does sound enticing. There will also be influence from the works of John Carpenter and David Cronenberg. The film stars Tom Hardy as the titular character, with supporting roles from Michelle Williams, Woody Harrelson, Jenny Slate, and Riz Ahmed.
Venom hits theaters October 5, 2018.
How do you feel about seeing the newly-textured 3D Venom sculpture? Are you excited for the film? Let us know in the comments section down below!