For years the world of comics and comic book movies have largely been seen as a bit of a boys club, with this way of thinking largely being responsible for the lack of female led comics and films until recently. However, thanks to the ever increasing popularity of the female characters introduced into the Marvel Cinematic Universe, it looks like we can expect more and more female representation in the future, at least that's what one actress believes. Read on to find out more.
In a recent interview with ET, actress Tessa Thompson, who portrays the alcohol swigging Valkerie in Thor: Ragnarok explained how she believes the recent shift in the way Marvel has been portraying it's female characters is leading towards something much bigger in the future.
She explained:
"I think what we're seeing, regardless of a lady liberator or an A-force movie or a female ensemble Marvel movie, is that in Phase Four, women rule supreme. We're seeing a Black Widow movie in the works, which I hear about and is so exciting, Captain Marvel with Brie Larson and DeWanda Wise. We're seeing that women are at the forefront of these stories [and], of course, with Black Panther those incredible warrior women in that film."
It is definitely true that Marvel is looking to bring its leading ladies to the forefront in the future. This year will see Evangeline Lilly's Hope Van Dyne suit up in Ant-Man and the Wasp whilst next year will see Brie Larson take on the titular role in Captain Marvel. It was also recently revealed that Scarlett Johansson's Black Widow will be finally receiving her own solo film after being introduced nearly eight years ago.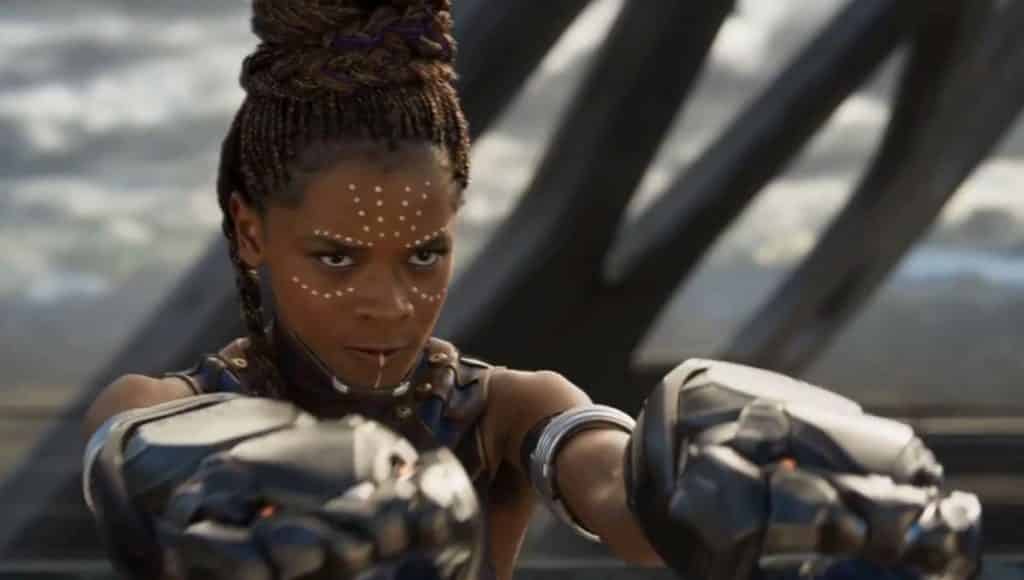 Tessa Thompson's Valkerie was herself considered a standout character last year, whilst more recently critics heaped praise on several of the female characters in Black Panther, most notably Dana Gurira's Okoye and Letitia Wright's Shuri.
This isn't the first time that Thompson has talked about her interest in more female led films in the future, back in November she revealed how her and several other ladies of Marvel had approached Kevin Feige about a potential team up film of female characters.
"I think in that group was Brie Larson, myself, Zoe Saldana — although she ran off to the bathroom, I think, so she came midway through the pitch but she had been in the rev-up to it — Scarlett Johansson. Pom [Klementieff] and Karen [Gillan], who are both in the Guardians movies. Yeah, I think it was that group. We were just sort of all in a semicircle talking, and it just came up, because none of us really worked together – well, I suppose Zoe, and Karen, and Pom – and wouldn't it be nice if we could all work together?"
She went on to add
"We were sort of speculating on the ways in which it might happen in 'Infinity War,' or might not happen, And we thought, 'No, we should just have a whole movie where we know every day we're going to arrive and get to work together.' So we just ran right up to Kevin Feige and started talking about it."
It would definitely be interesting to see female characters taking a more central role moving forward, hopefully audiences will respond in the same way. Last year's Wonder Woman certainly showed that audiences are willing to see these films – so who knows? Maybe we are entering a new age of comic book movies.
Thor: Ragnarok is available on Digital Download now with the Blu-ray and DVD set for release March 6th.
What do you think? Would you like to see a female led Phase Four? Which female characters do you want brought to the screen? Let us know below.