The cast list for Season 2 of Marvel's The Punisher has been steadily growing since the second season was announced last year. As with the other Netflix shows, the full detail and identity of the new characters who are being unveiled remains firmly under wraps, with the showrunners fully dedicated to springing various narrative shocks and surprises on their unsuspecting audience at key points in the series. This week has seen two more new faces joining the show, and both are familiar faces.
In terms of returning cast, there's no indication that Deborah Ann Woll will be making an appearance this time round as Frank Castle's ally/potential love interest, Karen Page. It has however been announced that Amber Rose Revah (Dinah Madani), Jason R. Moore (Curtis Hoyle) and Ebon Moss-Bachrach (Micro) will all be reprising their roles from the first season. It's also been confirmed that Ben Barnes will crop up in some capacity (even if only for a brief cameo) as Billy Russo, now hideously disfigured into long-time Punisher villain, Jigsaw.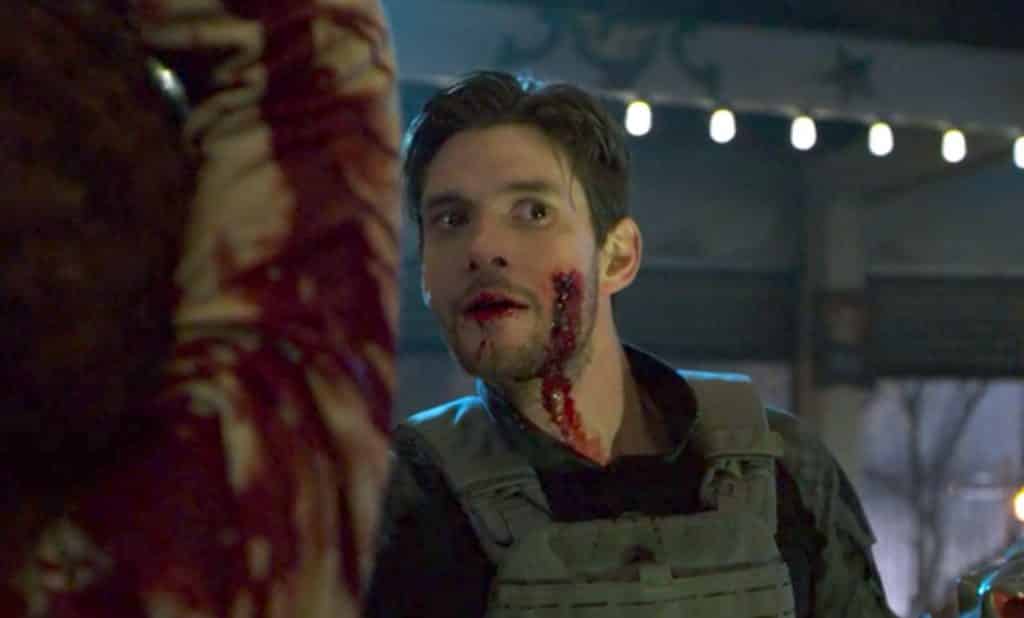 Russo undoubtedly won't be the only bad guy Frank will be facing off against, with Shooter star Josh Stewart having been cast in the role of John Pilgrim, who sounds suspiciously like Punisher MAX villain 'The Mennonite' from his character description. The two new cast members announced this week are also going to be bad guys, with Corbin Bernsen and Annetto O'Toole cast as a powerful husband and wife who end up on a collision course with Jon Bernthal's Frank Castle.
We all land somewhere. Touching down here for a while. Nice place to be.https://t.co/fHwANr5nRm

— Corbin Bernsen (@corbinbernsen) May 10, 2018
Bernsen is a journeyman actor, most memorable for his prolific work in TV and film during the 1990's. He most recently appeared as the treacherous and warmongering god Vulcan in last year's American Gods. O'Toole also has a long-running and impressive CV, best known for playing Martha Kent for 11 seasons of Smallville. They will be playing Anderson and Eliza Schultze.
Anderson is described in his bio as 'an extremely wealthy man who's grown accustomed to getting his way. His power and legacy are of prime importance, and he'll implement less-than legal means to further those ends…'
Whilst his wife Eliza is 'a conniving, wealthy woman, cut from the same manipulative cloth as her husband…'
Their power and wealth will be at the center of events in season two, as the show's synopsis teases:
After exacting revenge on those responsible for the death of his wife and children, Frank Castle (Jon Bernthal) uncovers a conspiracy that runs far deeper than New York's criminal underworld. Now known throughout the city as The Punisher, he must discover the truth about injustices that affect more than his family alone.
Neither Anderson or Eliza Schulze appear anywhere in any of the original Punisher comic book stories, and looking at the material used for Season One, it's highly likely that they will be an adaptation or a reworking of ones that were used in the Punisher MAX imprint. It's conceivable that they could be from a storyline such as Barracuda, which saw a wealthy and corrupt couple turning to the iconic Punisher villain after Frank found out about their business dealings leading to a series of deaths in hospitals they controlled.
There's also always the possibility of them being lifted from the 'Six Hours To Kill' story, where a family nicknamed The Lizard Kings end up injecting Frank with a killer toxin, when he tries to take down their expanding drugs operation.
The casting choices of both Bernsen and O'Toole are indicative of the creative thinking that Netflix and Marvel put into who they want to play their characters. Along with the likes of Joanne Whalley and Janet McTeer, they are instantly recognizable and already appeal to a large demographic due to their previous work, naturally going on to become immediately popular amongst younger audiences.
With the second series still filming in and around New York, and the likelihood of a 2019 release date, there's also still plenty of time for a few more big names and iconic characters to be announced yet…