Back in 2016, nobody could have imagined the cultural impact that Deadpool would have had on society. Fast forward two years later and I'm sat in a packed cinema watching Deadpool 2 with my mother of all people – because she finds him hilarious. This just goes to show how much was riding on the Merc with a Mouth's first sequel and I can safely say on behalf of myself, and my mother, that it definitely delivers!
In regards to tone, the film is very similar to the first, with Wade Wilson remaining the lovable, foul mouthed, quick-witted rogue that we all know and love but this time the scale is upped five-fold. In his part, Ryan Reynolds simply confirms that like, Hugh Jackman and Robert Downey Jr. before him, there will never be anybody who personifies the role as much as him.
If anything is going to need to survive the Disney/Fox merger it's Reynolds – as the thought of his Deadpool interacting with the rest of the MCU is enough to excite anyone.
Now that I'm done gushing over Reynolds, I suppose I best talk about the rest of the cast. First up would be Josh Brolin as the time-travelling Mutant badass Cable. All the way back from the initial casting announcement, there was some skepticism about whether Brolin could accurately portray the character, and whilst he may not fully capture the appearance of the 6'8″ Mutant (something that is joked about in the film).
He certainly captures the spirit of the troubled character. His Terminator style backstory is touched on but not fully explored, with it looking as though it will be developed further in potential future films.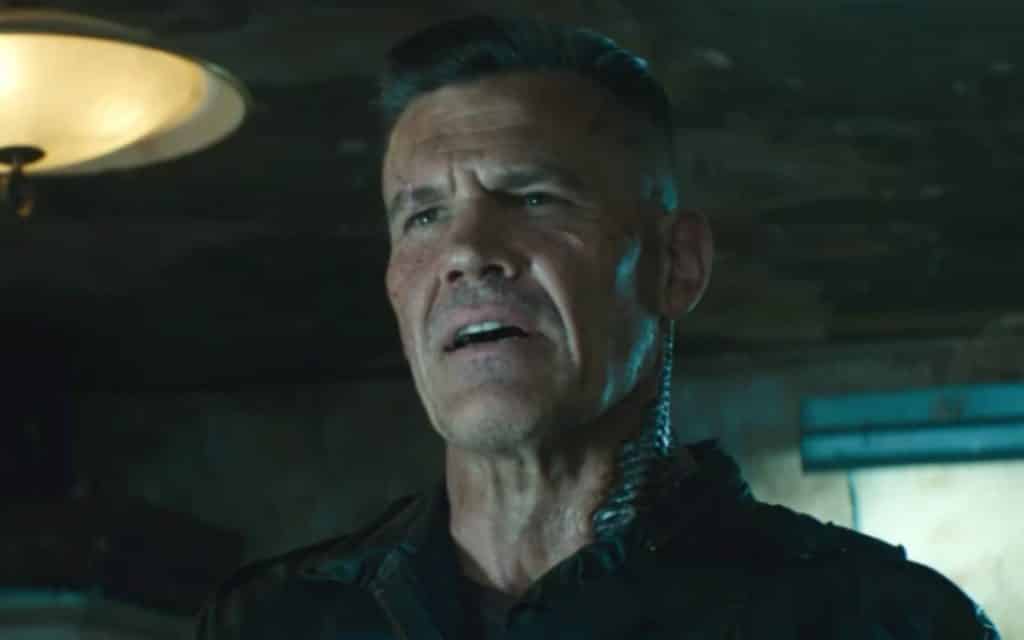 On the other side of the coin (or lead based Token) is Julian Dennison's Russell, the boy that Cable has come from the future to kill. It's quite clear that Dennison is channelling his inner Ricky Baker in this film, with it coming so close that you could possibly imagine Hunt for the Wildepeople being a prequel set before his mutation kicked in. But he plays the role incredibly well, creating a sense of bravado that masks a great pain.
Rounding out the rest of Deadpool's Gender Neutral X-Force are Zazie Beetz' Domino, Lewis Tan's douchey Shatterstar, Terry Crews' bad-ass Bedlam and of course Rob Delaney's fan favorite, Peter.
Despite the impressive lineup, it's really only Beetz who is given the chance to shine. Her character acts as a comedic foil to Reynolds' Wilson, while also remaining a bad-ass member of the team in her own right. Definitely a character who deserves to come back for another round.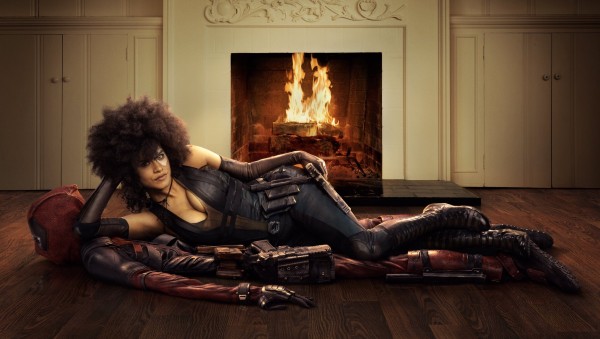 Much like the first film, the plot is a relatively simple one, namely protect Russell from Cable. But the story is really only the vehicle designed to take the audience to Giggle Street, something that it does exceptionally well. The jokes come at you almost one after the other and whilst not every one may land, there's enough there to keep you smiling throughout out the film's two hour run-time. Hell, I was smiling from the film's very first gag right through to its last – both being some particularly meta jokes.
The action scenes are once again both incredibly stylish and massively inventive, making the most of its noticeably larger budget this time around. The skydiving scene that has appeared in several of the film's trailers is a definite highlight of the film with some unexpected results.
The only downside is that we could probably have had more fight scenes – which weren't merely Deadpool versus armed humans- and had a bit more mutant on mutant action.
On the whole, Deadpool 2 is a great follow up to it's hit predecessor, filled to the rafters with great gags, awesome action scenes, some spectacular cameos and at times some genuinely heartfelt performances from the film's cast. Deadpool 2 is the ideal romp to counteract the more somber feelings you may have received from watching Avengers: Infinity War.
Grade: B+
Mother's Review: Very Good!