20 Actors Who Have Appeared In Star Wars And The MCU
In terms of shared movie universes, they don't come much bigger than Star Wars or the Marvel Cinematic Universe, a fact which is much to the chagrin of the struggling DCEU. To score a role in either of these franchises is the equivalent of winning the lottery for an actor, bringing untold levels of public recognition, and even the possibility of being immortalized somewhere else within in the extended canon and materials that support the blockbuster movie releases.
Because these are BIG, sprawling cinematic universes, propped up by numerous comics, TV shows and computer games that can further boost and enhance IMDB page of any performer lucky enough to bag some form of recurring role in them. So what would the chances be of an actor managing to star in BOTH franchises?
Perhaps not as common as you might think. Of course, at the rate at which both Marvel and Lucasfilm are currently pumping out their movie releases, the chances are that going forward, pretty much anybody who's anybody in Hollywood will end up having starring roles from both companies on their CV. But at time of writing, only 20 performers have so far appeared in an MCU film release AND a live-action Star Wars movie. And we should now, because we've been checking….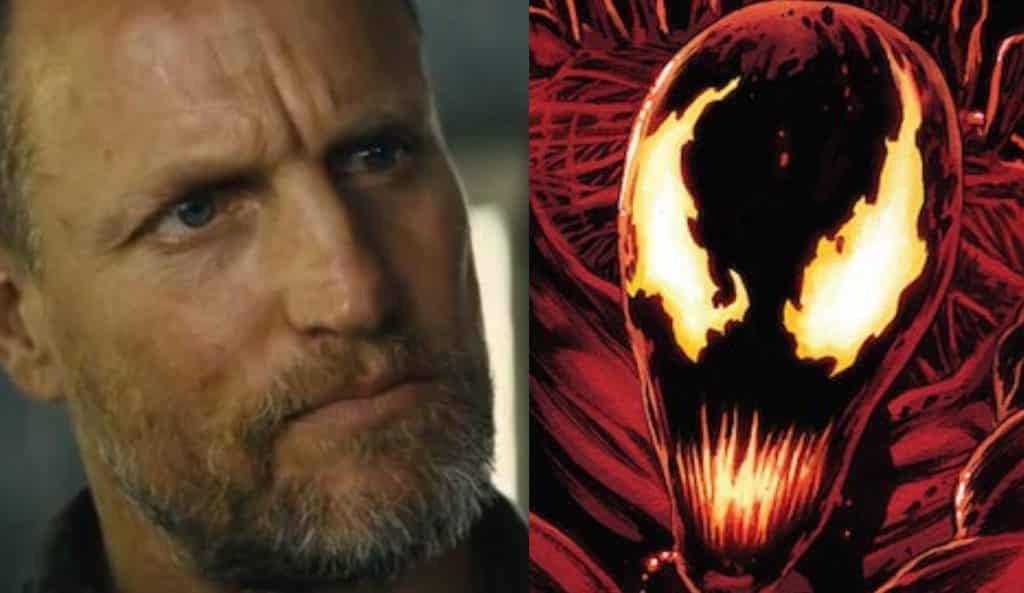 If you throw the search parameters outside the boundaries on the MCU, a few more names do arrive on the list, having cropped up in other Marvel movie projects. Dominic West starred as Jigsaw in Punisher: War Zone, and earlier on in his career had a fleeting appearance as a Palace Guard in The Phantom Menace. This year's Venom will see Riz Ahmed and Woody Harrelson turning in villain duties, both of whom have either recent or upcoming roles in Star Wars movies under their belt.
Staying with Spider-Man movies, Felicity Jones may be best known to Star Wars fans as Jyn Erso, but she also played Felicia Hardy in Spider-Man 2. And Fox's X-Verse features Oscar Isaac, Rose Byrne and Ray Park, all of whom played notable characters in Star Wars movies.
Do you think you could name all 20 without looking at our list? We sincerely doubt it, and that's largely due to the (thankless) amount of research we had to put into compiling it. So let us save you the time and irritation of trying to guess the answers, and instead hand them to you on a plate:
20. Ralph Ineson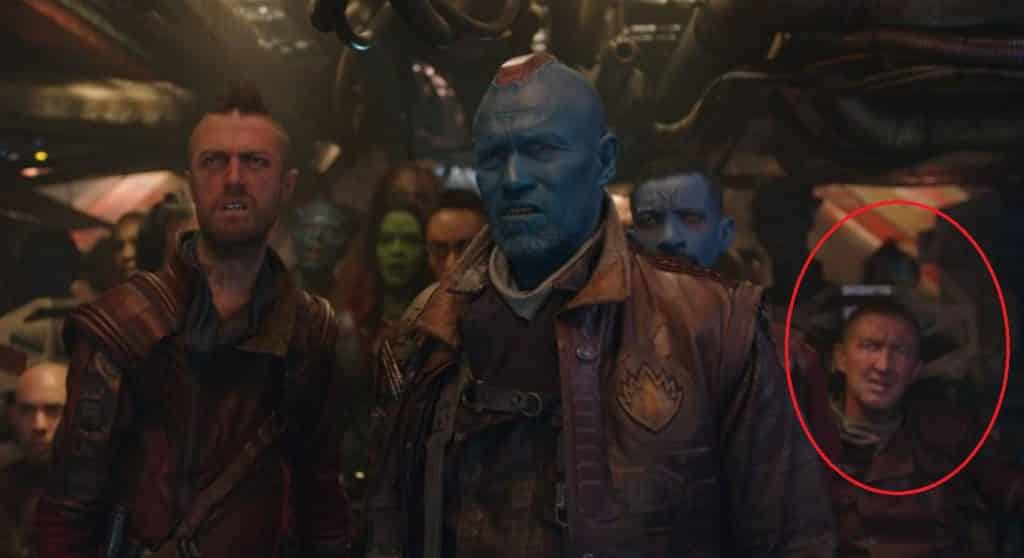 A popular English TV actor, Ineson scored a brief performance as a First Order officer in the Last Jedi. He's also no stranger to occasionally cropping up on the bridge of a spaceship, as he played one of the Ravager pilots in the first Guardians Of The Galaxy movie.
19. Ken Leung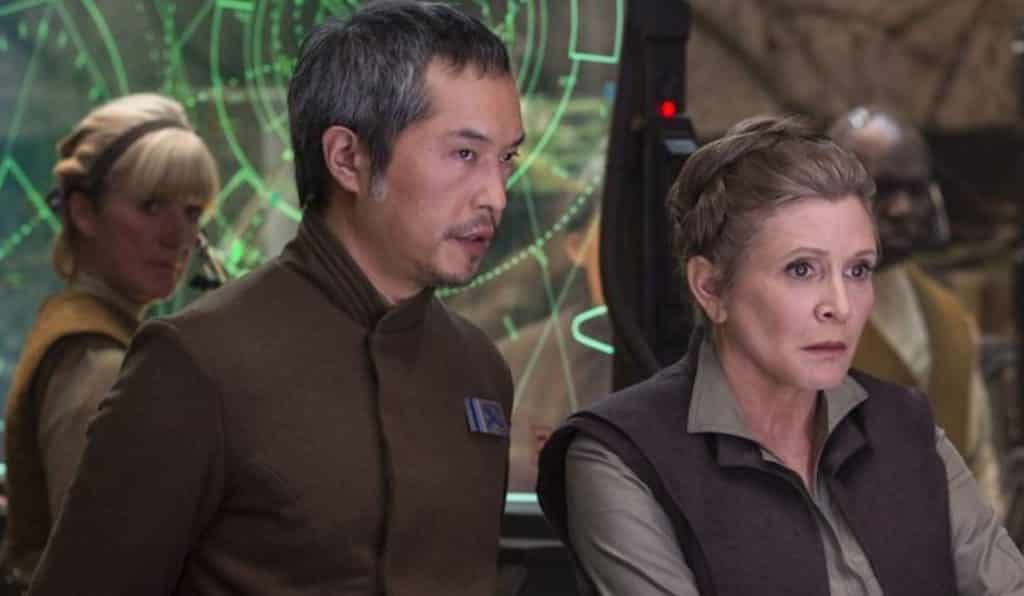 Marvel fans will recognize Leung from playing Karnak in the Inhumans TV series, but that's not his only Marvel role. He also played one of the Brotherhood Of Mutants in X3, as well as appearing in The Force Awakens to play Alliance Admiral Statura.
18. Spender Wilding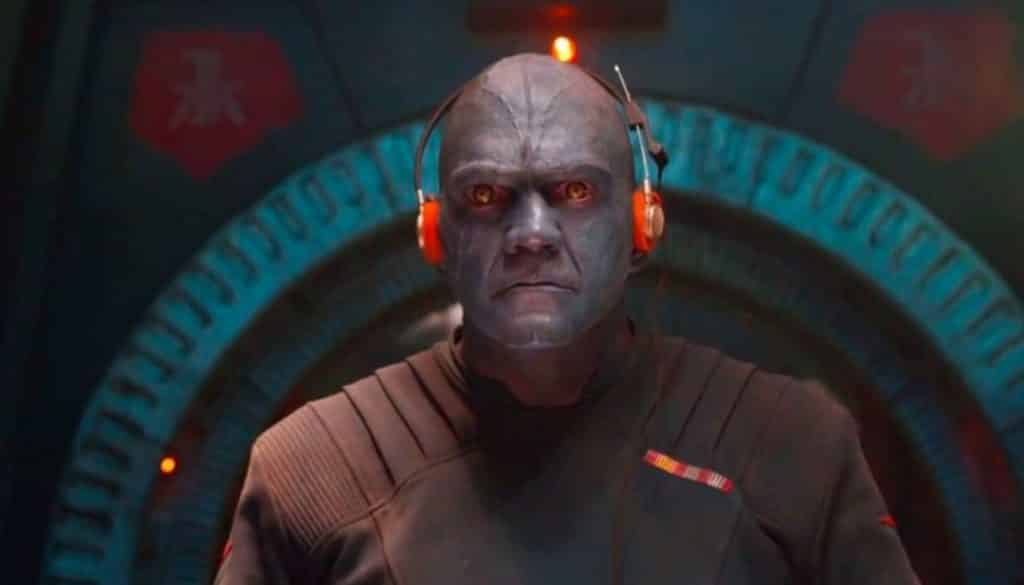 This imposing British performer achieved the accolade of being cast to play Darth Vader in last year's Rogue One. You may also recognise him as the mean guard from the original GOTG movie that takes Peter's Walkman from him, before giving him a rather unnecessary beating.
17. Danny Sapani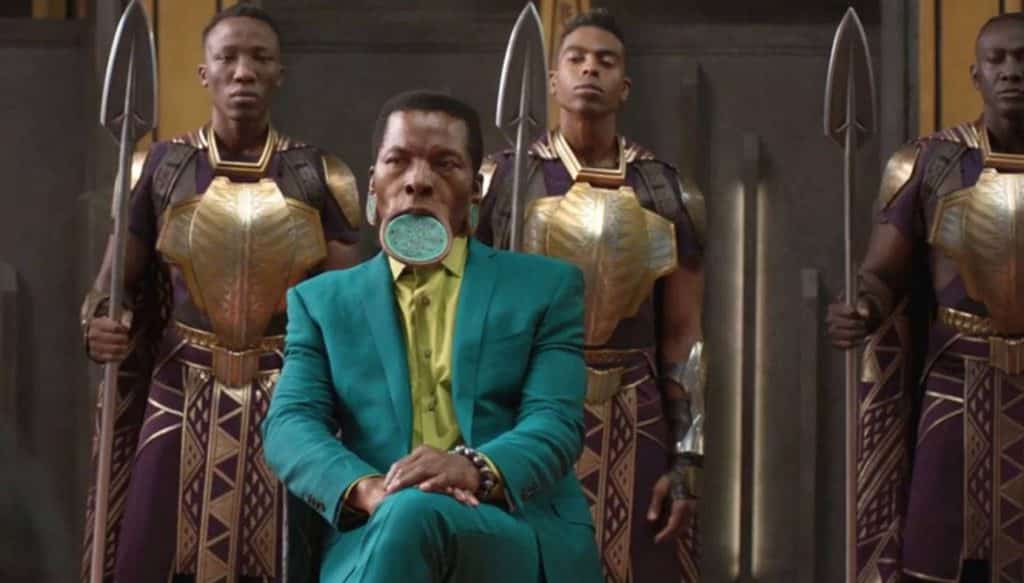 Best known for his work on Penny Dreadful, Sapani appeared in Black Panther this year playing one of the Elders from the Border Tribe. He also turned up briefly in the Last Jedi as the Commander of Leia's Medical Frigate, shortly before it was disintegrated.
16. Ralph Brown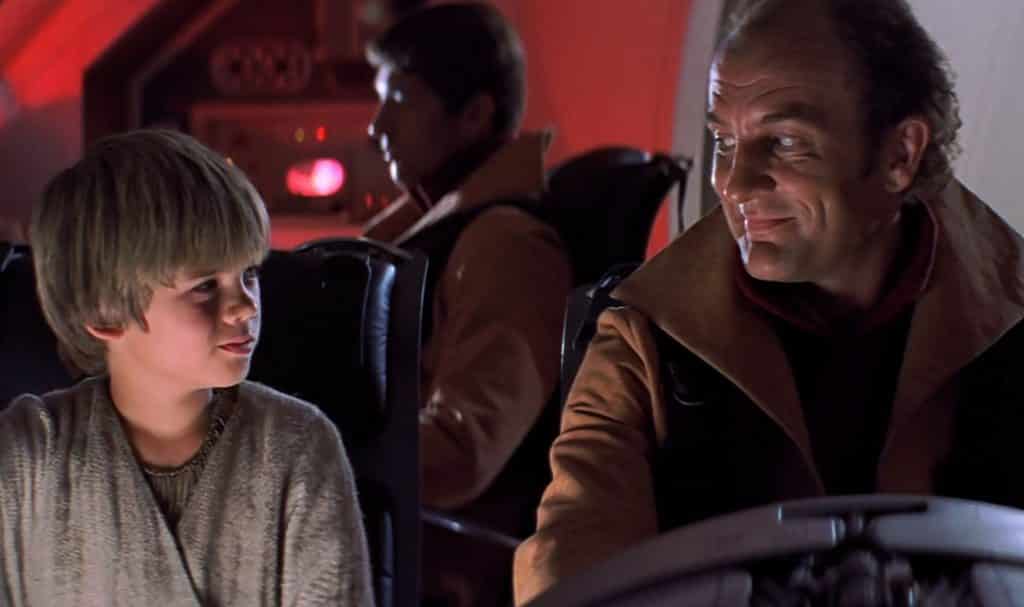 The instantly recognisable Ralph Brown played the despicable Doctor Ivchenko in Season One Of Agent Carter. He also had a starring role in The Phantom Menace as Royal Shuttle Pilot Ric Ole.
15. Peter Serafinowicz

British comedian Serafinowicz should be familiar to Marvel fans from playing Nova Corps member Denarian Saal, who once famously referred to the Guardians Of The Galaxy as 'a bunch of assholes'. He also provided the voice of Darth Maul in The Phantom Menace.
14. Richard Armitage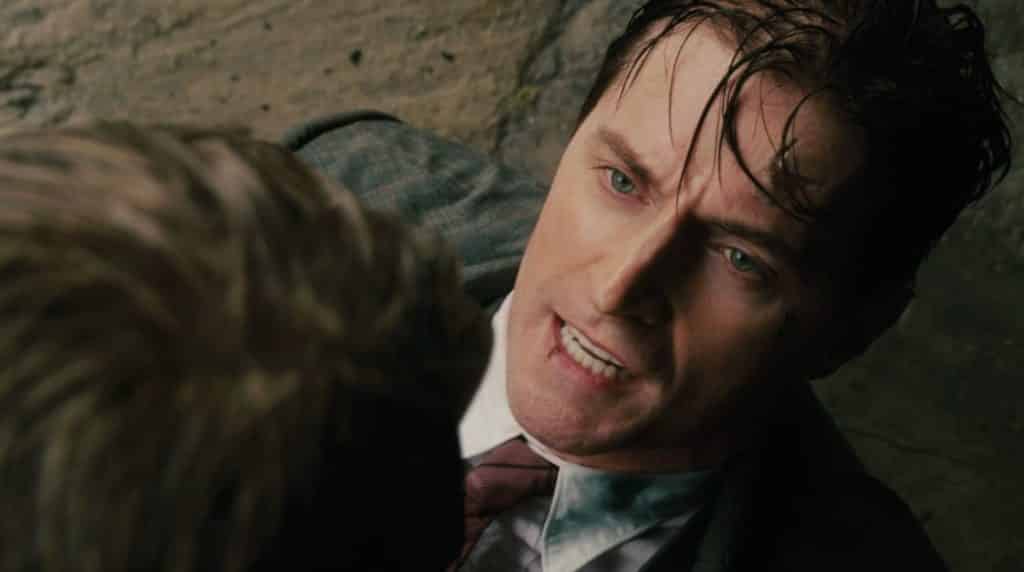 LOTR actor Richard Armitage cropped up in The First Avenger as Nazi agent Heinz Kruger, before swallowing a cyanide capsule. He also had a 'blink and you'll miss him' appearance as a pilot at the Battle Of Naboo.
13. Hannah John-Kamen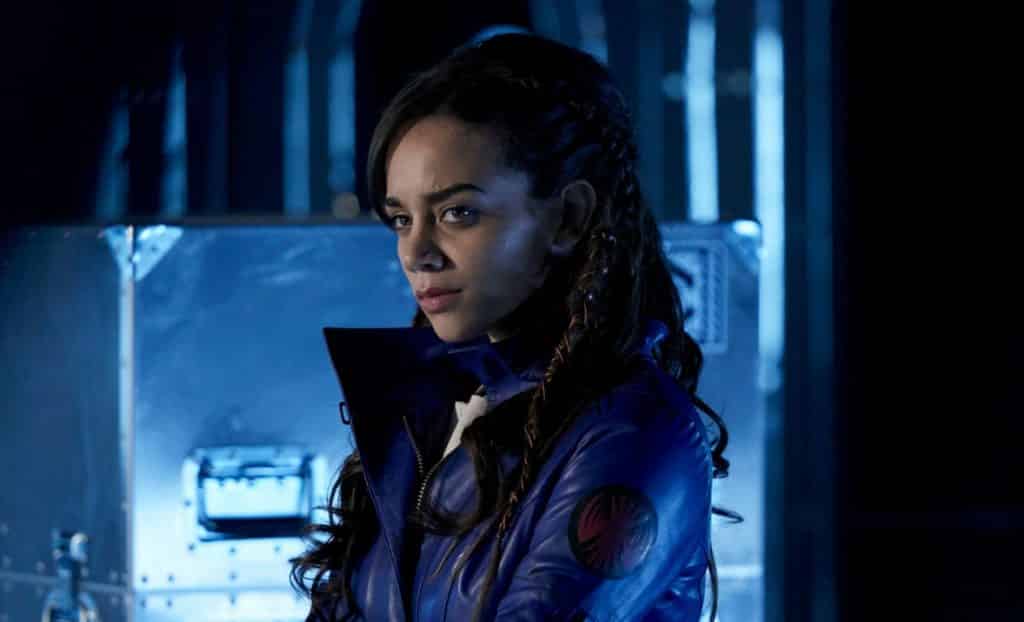 Most recently seen in Ready Player One, John-Kamen will be portraying the villainous Ghost in this year's Ant-Man and The Wasp. She also played a First Order Bridge Officer in The Force Awakens.
12. Jessica Henwick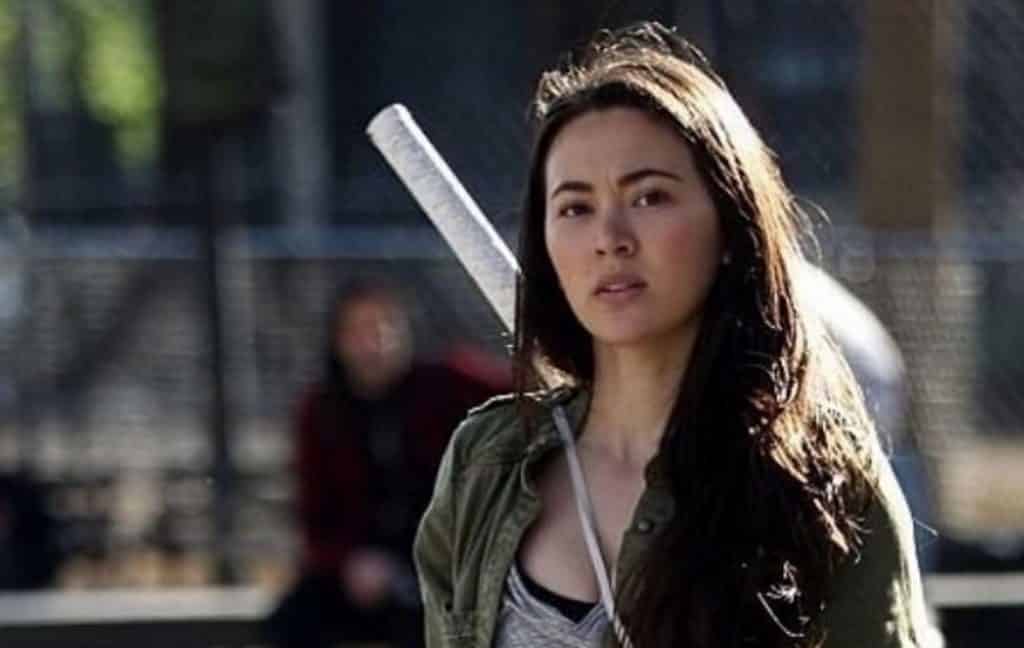 Henwick got her big break after she was cast in GoT, as well as in Iron Fist as martial arts instructor Colleen Wing. She also played Rebel Pilot Jess Testor in The Force Awakens.
11. Jon Favreau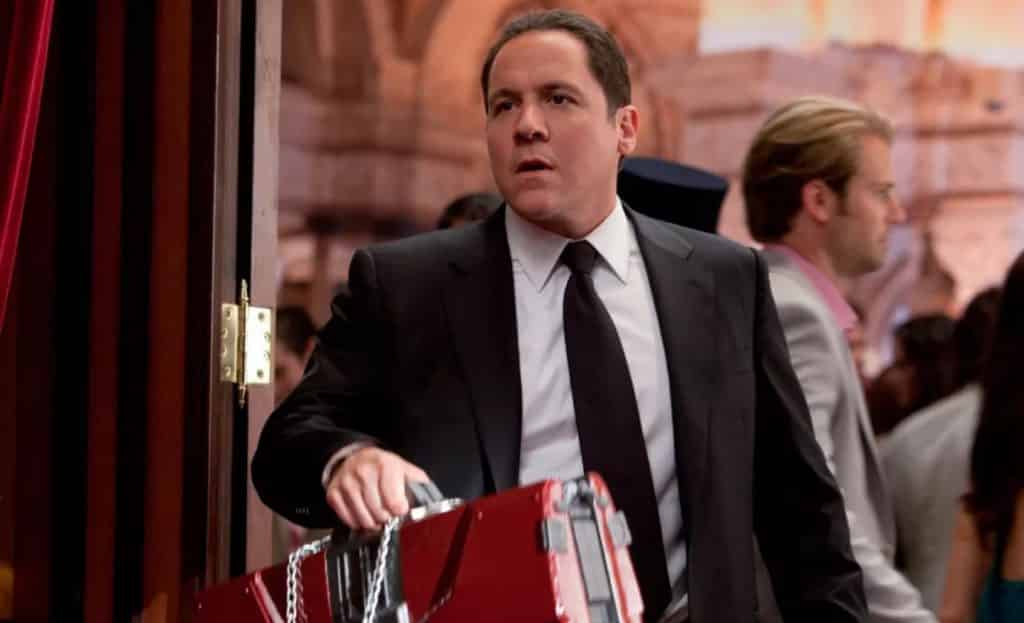 As well as directing the first two Iron Man movies, Favreau has continued to star in the franchise as Tony's hapless bodyguard, Happy Hogan. He is also voicing a character named Tec Durant in this month's Solo movie.
10. Benicio Del Toro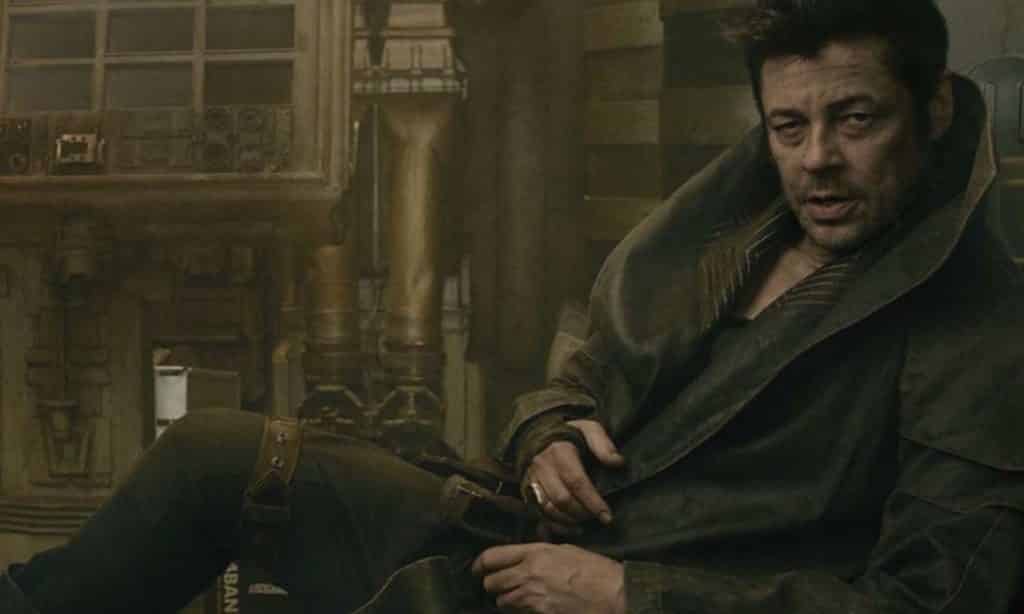 The quirky Del Toro was recently seen in the MCU reprising his role of the demented Collector in Infinity War. Last year he also started in The Last Jedi as treacherous computer hacker DJ.
9. Lupita Nyongo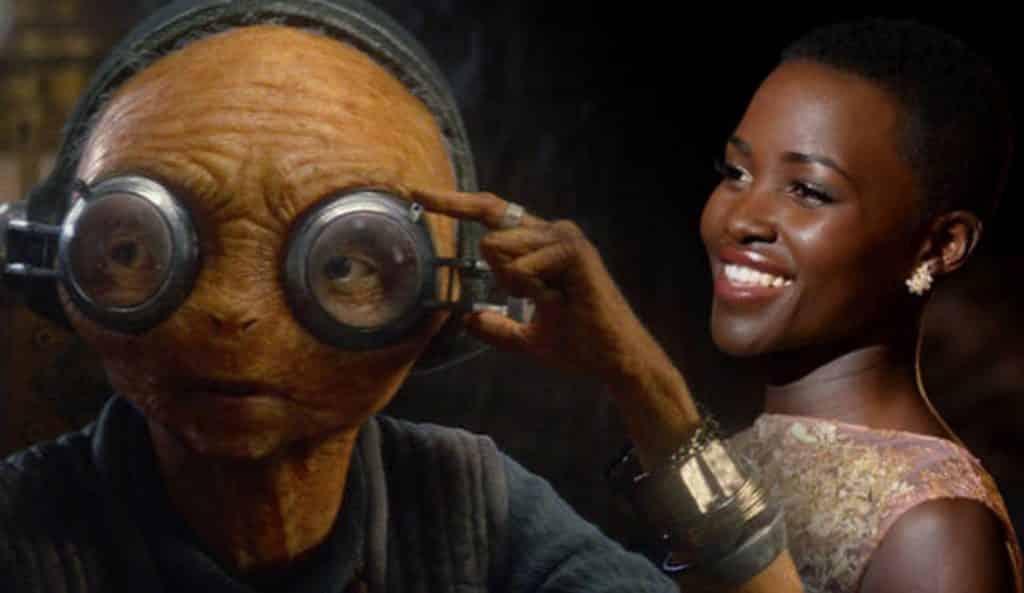 Before wowing audiences in Black Panther where she played T'Challa's love interest Nakia, Nyongo was cast as bartender and general troublemaker Maz Kanata in The Force Awakens.
8. Mads Mikkelsen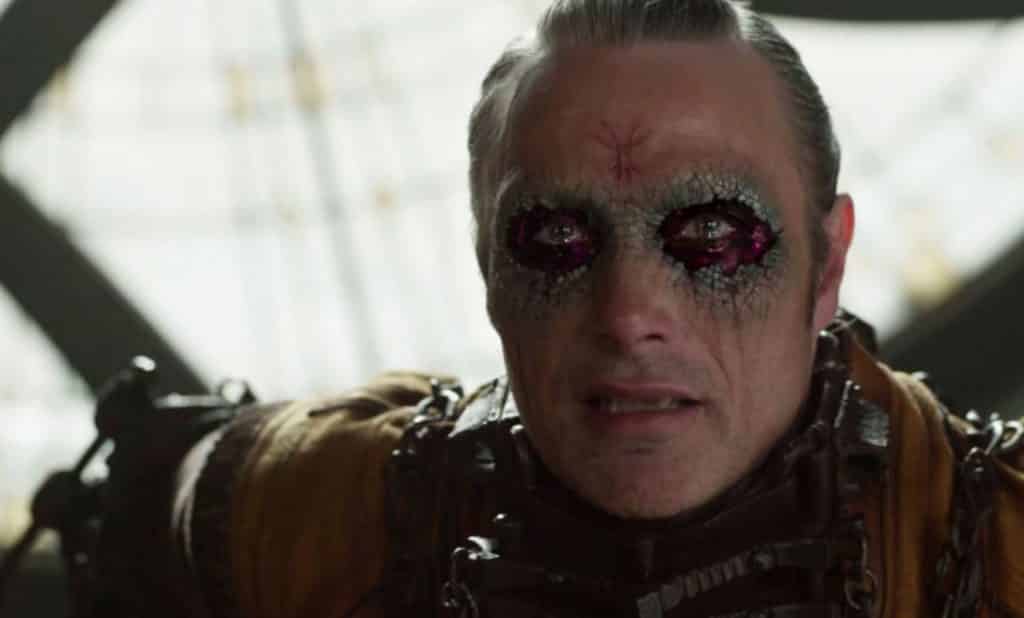 Danish acting legend Mikkelsen made his MCU debut in Doctor Strange, where he played bad guy Keacilius. He portrayed a slightly less bad guy in Rogue One, as conflicted Imperial Scientist Galen Erso.
7. Andy Serkis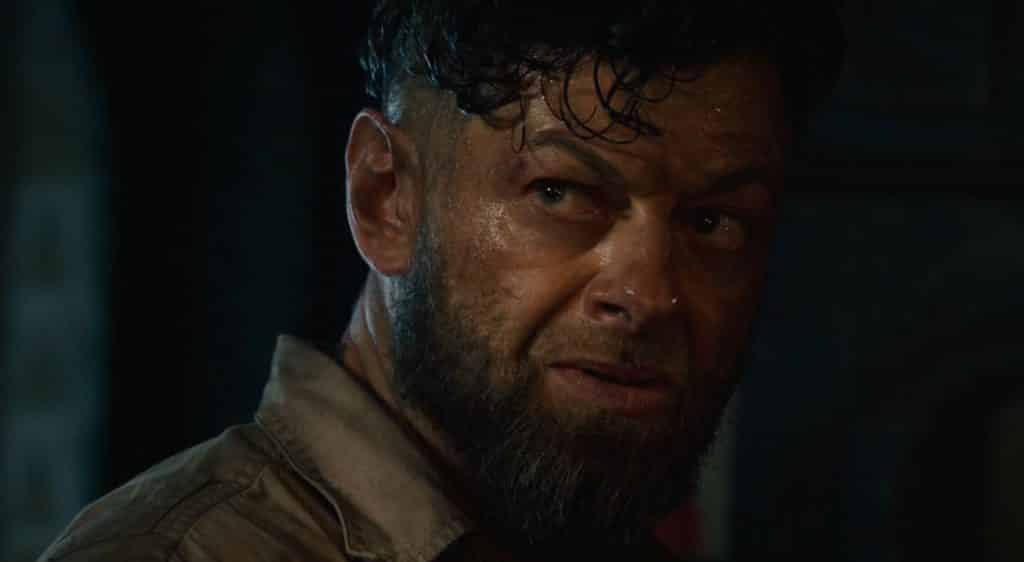 The undisputed Monarch of Motion-Capture, Serkis played bad guy Supreme Leaser Snoke in the Star Wars movies, right up to the point where he was cleaved in half with a lightsaber. He doesn't have much luck really, with Marvel villain Ulysses Klaue also failing to survive the events of Black Panther. 
6. Ben Mendelsohn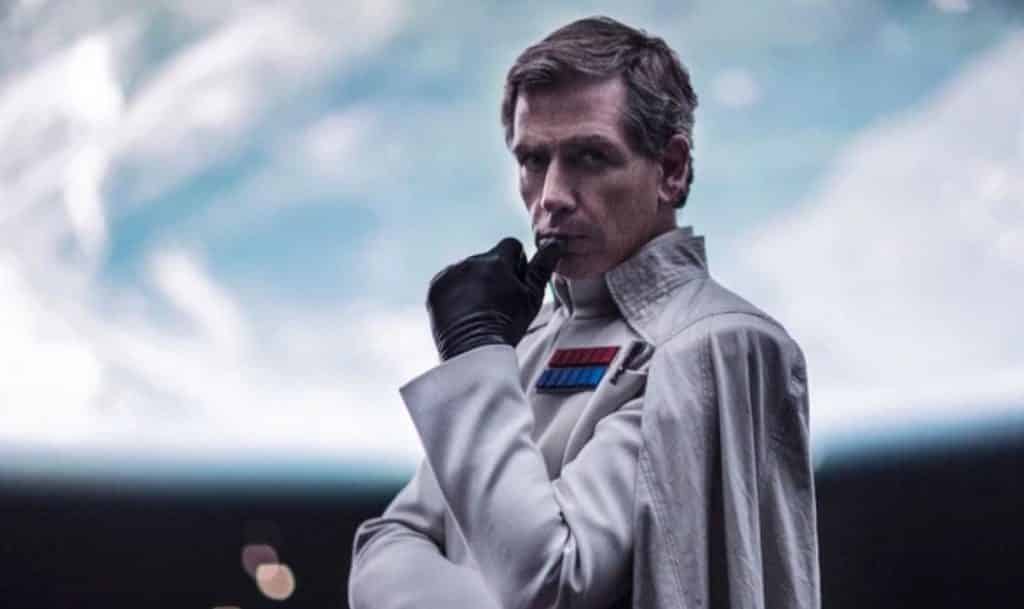 Aussie actor Mendelsohn has both Marvel and DC roles in the bag, having appeared in The Dark Knight, as well as playing a villain in next year's Captain Marvel. This love of playing the bad guy also extends to Star Wars, where he portrayed Oraon Krennic in 2016's Rogue One.
5. Forest Whitaker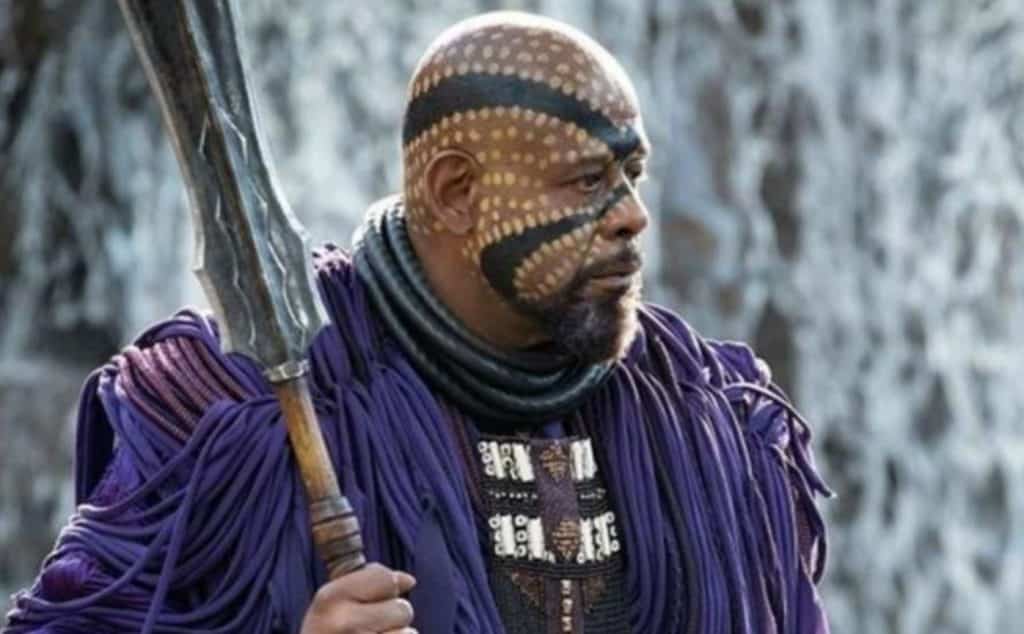 As blessed with personality as he is stature, this imposing big screen legend was the perfect choice to play Wakandan elder Zuri in Black Panther. He also delivered a stunning performance as he bitter and vengeful rebel general Saw Gerrera back in Rogue One.
4. Donald Glover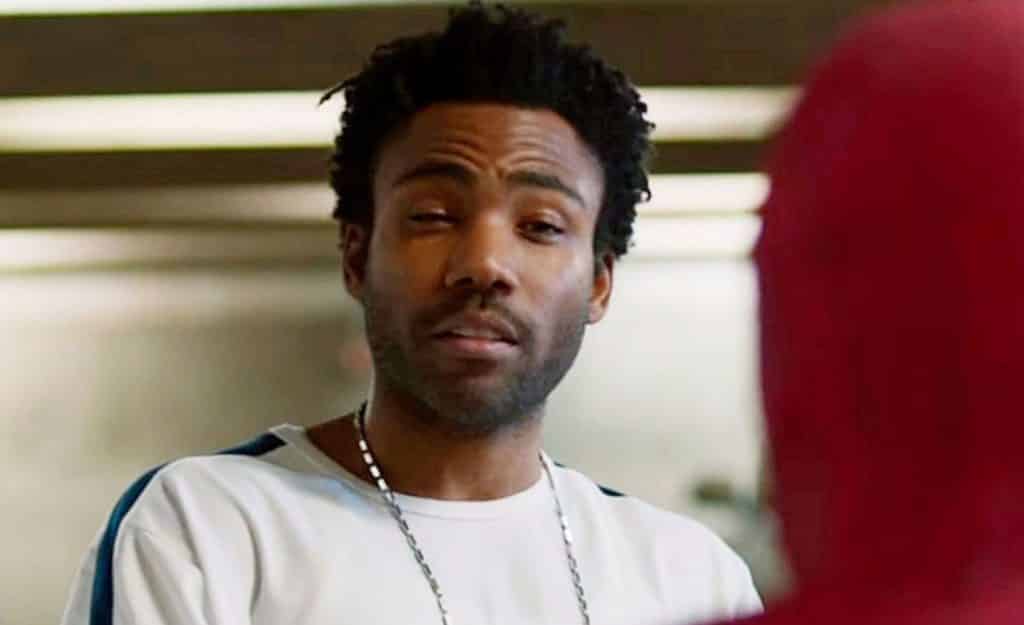 Donald Glover/Childish Gambino is literally EVERYWHERE right now, including both of the cinematic juggernaut franchises we're talking about today. He made his MCU debut last year playing petty criminal Aaron Davis, and will appear in this month's Solo as the young version of Lando Calrissian.
3. Natalie Portman

Poor old Natalie Portman, her characters never seem to have the best luck when it comes to love. If it isn't bad enough that Thor went and dumped her (off screen), but Anakin literally killed her while she was trying to give birth to his twins. Asshole…
2. Paul Bettany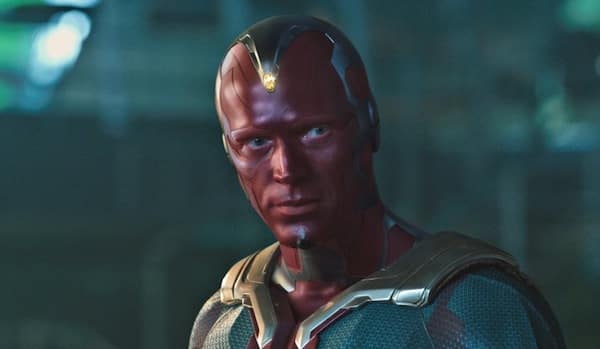 Technically, if you count JARVIS and Vision as different characters, Paul Bettany holds the rare accolades of having portrayed two different roles within the MCU. He can also be seen in the upcoming Solo: A Star Wars Story movie as bad guy Dryden Vos.
1.Samuel L. Jackson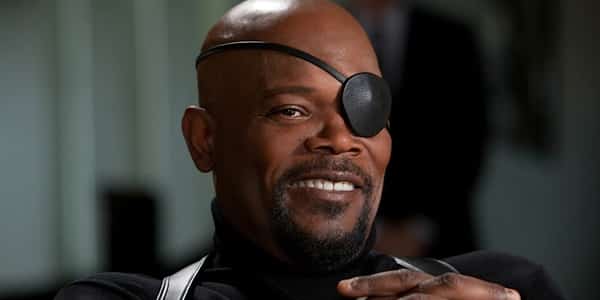 It's only naturally for the coolest man on Earth to play the two coolest anti-heroes in these two franchises. In Star Wars, Jackson plays the purple lightsaber wielding Jedi Master Mace Windy, whilst on the MCU he plays super spy Nick Fury. What a badass.