The Marvel Universe is rich with interesting  characters who could be brought to live action (Even morsel since the recent Fox/Disney merger in fact) so there are plenty of potential characters looking to make the leap from the page. Whilst they couldn't possibly give every character their own film or TV show, there is the chance that they could always show up as a supporting character in somebody else's . This is something that very nearly happened with fan favorite character, Moon Knight, according to one of the writers on the Netflix's Iron Fist show.
Whilst speaking to fans on Twitter this weekend, Raven Metzner who took over show-running duties from Scott Buck, was asked about the character of Moon Knight who after explaining his love for the character also revealed that the character's name was thrown around the writers room. You can check out his tweet below:
Loved it. Moon Knight came up many times in the writers room as we discussed Typhoid Mary. https://t.co/uFlHJ4Hleq

— M. Raven Metzner (@MRavenMetzner) August 11, 2018
Discussed as in using him in the season or just in general?

— Jeremy Conrad (@ManaByte) August 11, 2018
In general, as he is a Marvel character who suffers from DID.

— M. Raven Metzner (@MRavenMetzner) August 11, 2018
This wouldn't have been the first time that Marvel and Netflix have used one of their shows to introduce another character before moving them to their own series. In 2015, Jessica Jones introduced Luke Cage into the MCU ahead of his own show the following year, similarly 2016's Daredevil Season Two introduced Frank Castle before the character received his own spin off last year with The Punisher.
This is interesting, because Kevin Feige recently revealed that they have talked about a Moon Knight movie, saying:
"Yes. Does that mean five years from now, 10 years from now, 15 years from now? There are stacks of character cards that we have in our, in our development offices, which we look at. Which we pull for him, which we discussed."
Obviously, this isn't an indication that we could be getting a movie, just that it was deemed he wasn't ready for Netflix, yet.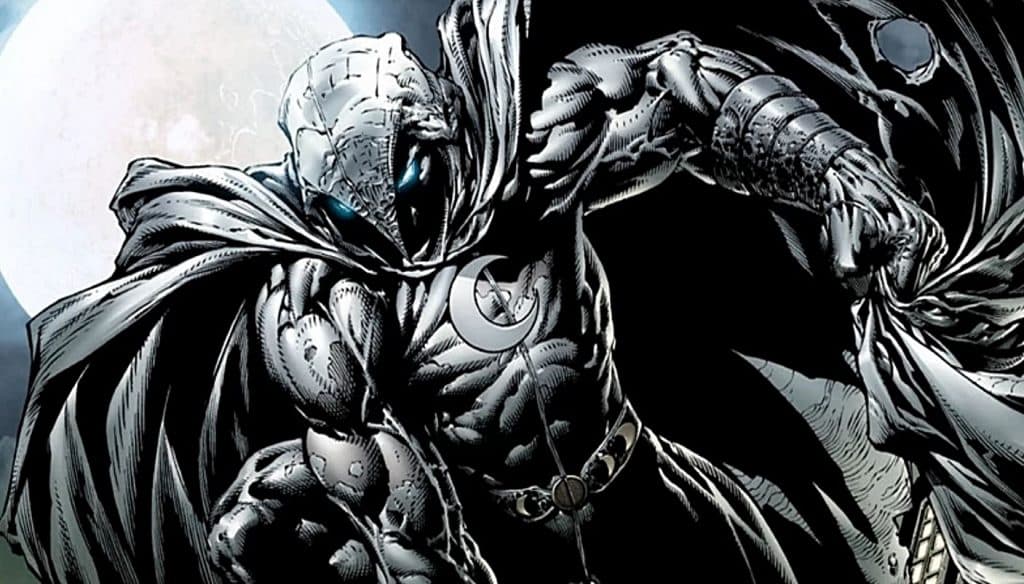 For those who are unaware of the character, Moon Knight is the costumes alter ego of Marc Spector, a former mercenary who whilst on operations in Egypt, was imbued with the powers of the God Khonshu. After his return to the United States, Spector, invested the money from his mercenary days to create a small personal fortune under the alias Steven Grant whilst simultaneously protecting the city as Moon Knight.
Whilst the character is certainly interesting enough for his own series, seeing him as a supporting character in Iron Fist would really work, especially since both are characters with a significant amount and would likely run in similar circles. The fact that both characters also deal with the more spiritual aspects of the Marvel universe also make them a good pairing to see on screen. With Disney now looking at creating Marvel shows primarily for their upcoming streaming service, it's likely that any potential Moon Knight series would debut there.
We can check out our Moon Knight-less Season Two of Iron Fist when hits Netflix on September 7th.
What do you think? Would you like to see Moon Knight in the MCU? Who would you pair the character with? Let us know below.