The Future Of Netflix's 'Daredevil' Series Is Currently Uncertain
Daredevil Season 3 is finally here, and if you've actually finished it, you know that it was quite possibly the best season of any Marvel Netflix show so far. With that being said, there would generally be more excitement about the show's future, but that's not currently the case, as Netflix has already cancelled Iron Fist and Luke Cage this month, and just last month decided against ordering any additional seasons of Defenders. As it currently stands, a fourth season of the show hasn't yet been ordered, and no one really knows that the future holds for it.
Charlie Cox, while speaking to THR, said:
"At this point, I don't know if there's any intention of us doing more seasons. But were that to be the case, I think there's an interesting challenge for the writers, because I don't think we can do another season where Matt is so isolated, so alone, and so broken and angry. I think in order to avoid being a broken record, we're going to have to find a Matt Murdock that at least initially has a slightly different attitude toward the people that he loves, and toward himself, and toward God. I think in season four, there needs to be at least one episode where he goes on holiday to the Caribbean, and the whole crew needs to migrate down there for two weeks, and the whole episode he just sits on a beach."
Showrunner Erik Oleson is hopeful of a fourth season, saying:
"I can tell you that I'm very hopeful to go do a season 4. There has not yet been any kind of an official pick-up, but if there is, I'm very hopeful that I will be a part of it."
Where we go next in the article with the recent quotes, will dive into major spoiler territory, so if you haven't finished the show, don't look.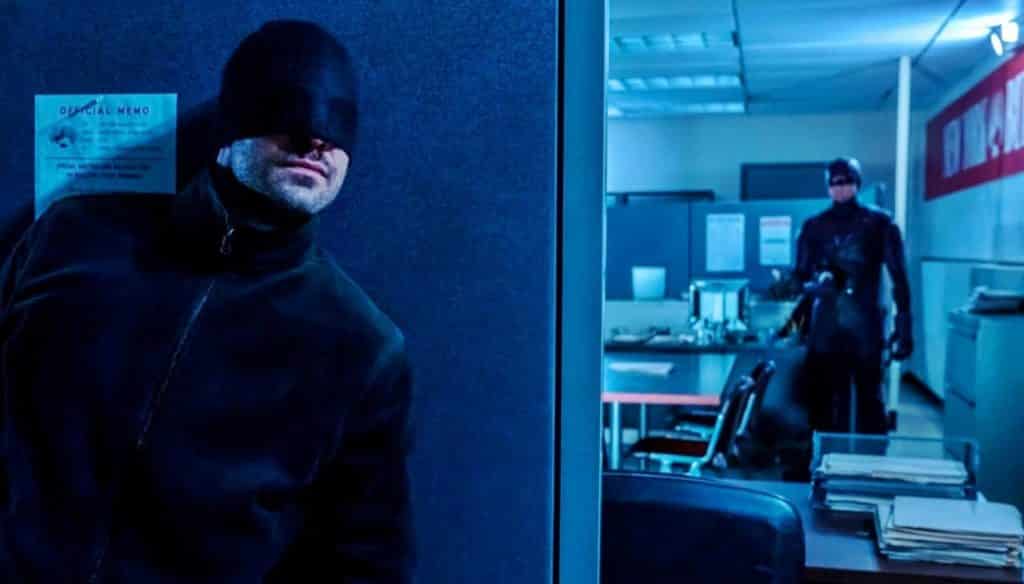 When commenting on the show's ending, Charlie Cox said:
"I have mixed feelings, because as a fan of the show I would hate to not have Wilson Fisk, and indeed Vincent D'Onofrio, at our disposal for future seasons, were we to do any. But at the same time, he's been such a menace for three seasons that in many ways, we kind of had earned the right to dispose of him! From a storytelling point of view. So I had a lot of questions about that final scene between me and him, and I liked it from a story point of view. I like that Matt comes as close as he does, and hopefully you should feel like he's so unbelievably tortured by that decision, and that in a way in choosing to allow him to live, what he's really doing is allowing himself to continue living. He's giving himself a chance at redemption.

There was that little bit of me that, if I'm truly honest, was like "So wait, we've gone through all this and we're just sending him back to prison?" I even said to Erik at one point, "But we've learned that that doesn't work!" That was such a large conversation that I kind of insisted that we add a line in the scene at the very, very end with Foggy [Elden Henson] and Karen, where we do acknowledge that's not the ultimate answer. He's back in prison, for now, and when that change."
That's a fair point, but who's to say Kingpin won't be back? When asked whether or not Bullseye would be the main villain of Season 4 (if it happens), Erik Oleson said:
"I'm not allowed to answer that question, I'm afraid. Let's just say we have now seen the origin of Bullseye, and there are many, many stories yet to tell with this cast of characters. Whether Season 4 goes in that direction or another, Bullseye will be living and breathing in this world because we've now seen how he has been created."
As you probably already know, Disney has a streaming service set to launch next year, and with that being the case, probably doesn't want any Marvel stuff under another network. If that is the case, it's fair to wonder if we've seen the last of some of these adult oriented Marvel shows. I really hope that's not the case – especially after Daredevil's Season 3 ending.