It's a new year, which means a new season of Prime Video's The Boys Season Three. The show has been a big hit for comic book fans wanting more blood, guts, obscenity, and nudity in their adaptations. Unfortunately, The Boys season one had a lot of missteps from the jump. Still, Season Two found its footing by retooling character development, story arcs, and even violence.
Yet, Season Three not only builds upon what has been established – but improves on the show as a whole. Honestly, it might be the best season the series has had so far.
The Boys season three finds things a little different this time around. Hughie (Jack Quaid) is now working for The Federal Bureau of Superhuman Affairs, and members of The Boys have gone their separate ways. Butcher (Karl Urban) deals with the fallout of Becca's (Shantel VanSanten) death, and Homelander (Antony Starr) is closer to the edge. Stan (Giancarlo Esposito) has an ace up his sleeve with Victoria Neuman (Claudia Doumit) to add more intensity to the storyline. Also, Soldier Boy (Jensen Ackles) possibly throws a wrench in everyone's plan.
Don't worry; that's just as spoilery as this review will go.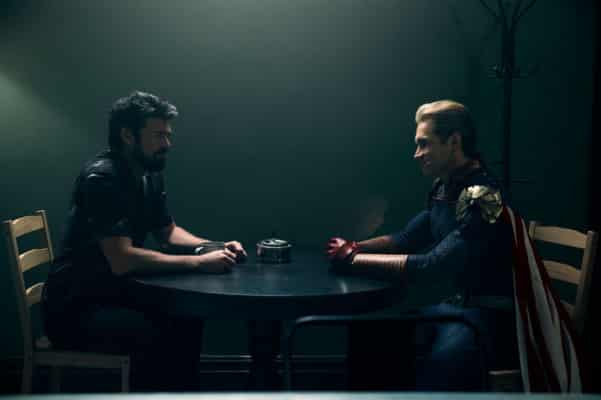 The story is vastly improved from the first season, making season two even more critical and the central theme of "scorched earth" a nice touch. Not just for Butcher and Homelander, but even for Hughie and Starlight. Most of Plot A is filled with these two pairs that could come off as tiresome with a lesser show. Still, showrunner and head writer Eric Kripke was able to guide the writers to keep the show interesting to watch.
However, some of the many topics and directions the series wants to go are what haven't led up. The Boys have a terrible habit of sneezing out many topics and leaving them on the roadside like a discarded tissue. Some subplots cover superhero brutality issues that parallel police brutality, addiction, and trauma. The season goes over misinformation, hero-worship, and a few more topics that can make several episodes feel blotted and not enough time to digest. Yet, it doesn't take too much time away from one of the most impactful episodes of the season.
The Boys Season Three focuses almost an entire episode on the Butcher's childhood and living in an abusive home. The development and the performance from Urban opened my eyes to how deep Butcher's pain goes and that it had been there well before Becca's disappearance. Also to take note of is the subplot featuring Kimiko Miyashiro (Karen Fukuhara) and Frenchie (Tomer Capone) and their fantastic chemistry.
The show gives these members of The Boys ample time to explore their background and further deepens their dynamic with each other so that it doesn't come off as forced or out of place. For example, this season allows the relationship between Frenchie and Kimiko to blossom in a warmhearted way with some added blood and guts. I absolutely love the scene with Frenchie and Kimiko, and a damn good musical number occurs later in the season. It was a nice departure from the series' graphic nature, set a completely different tone, and was a pleasant pause.
In terms of the direction, well, it's gotten better. The direction used in the first fifteen minutes of the episode holds no qualms about reminding audiences what the show is. The filth and debauchery in this season aren't overdone, but it's used for the right amount of shock. The amount of creativity used to keep me on my toes is very welcoming.
I didn't know what to expect with every episode. Sure I read the comics but seeing the live-action version of certain scenes—let's say Herogasm—was still given alike of "WTF" moments.
Since first announced, the comic book's storyline, Herogasm, has been much talked about by Kripke, the cast, and other film news outlets. The comic version is a very rated X setting. However, the show gives it serviceable justice without going too far—this still is a Prime Video show, and not everyone can take that level of depravity. Surprisingly, the episode gets better as Herogasm turns into a well-short, well-executed showdown between three characters.
One of the many characters that fans of The Boys comic book have been waiting for is Soldier Boy. The character's background in the comic is f*cked, and Ackles does a proper job with the character. Unfortunately, the performance isn't really groundbreaking from Ackles. Still, his character does add another layer to some of the members of The Seven and The Boys.
Also, it was pretty funny seeing an alcoholic and drugged-addicted version of Captain America.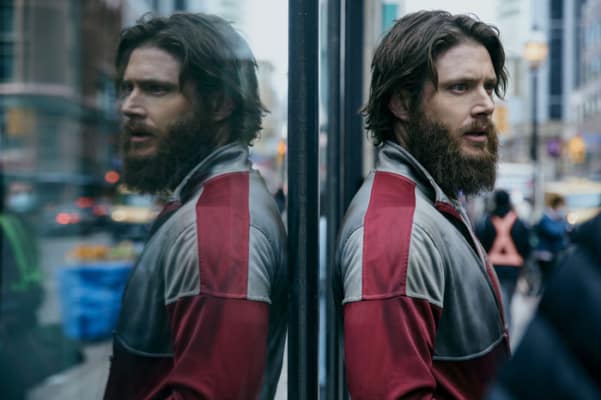 Season Three of The Boys had me thinking that the show couldn't possibly go anywhere at the Season Finale, but I'm glad I was wrong. Still, Amazon Studios have already greenlighted season four, and I can't wait to see what happens next. The show has really taken its gloves off and knows how to keep things entertaining. Its appointment television and the everyone involved with the production is doing a bang-up job in keeping hold of that notion.
Grade: A