This year's IT Movie was a major success, both financially and critically, but many fans are wondering: What's next for Pennywise the Clown in IT: Chapter 2?
Andy Muschietti took quite a few liberties when adapting Stephen King's epic novel IT for the big screen. While some villains were changed, certain characters were absent, and the overall ending was changed, as well as key parts from Cary Fukunaga's original script (thankfully, who wants to watch a child orgy in a sewer?) it's still worth noting that the overall story leads us to the same place the novel and original 1990 miniseries did.
As with many Stephen King adaptations, things have to be changed for the transition to the big screen. Without the orgy sequence, Muschietti had to create a different way for The Losers Club to form a bond that would tie them together for life. While it lacks the transition to adulthood King wanted to symbolize in his book, the blood bond is just as symbolic and connective a device as any other.
And now that the kids are bound together for life, where will that take them? Well, for the next 30 years, they'll be forced to drift apart. It's sad to say but plenty of childhood friends are ripped away from one another. It's not unlike how another King novel, Stand By Me ends.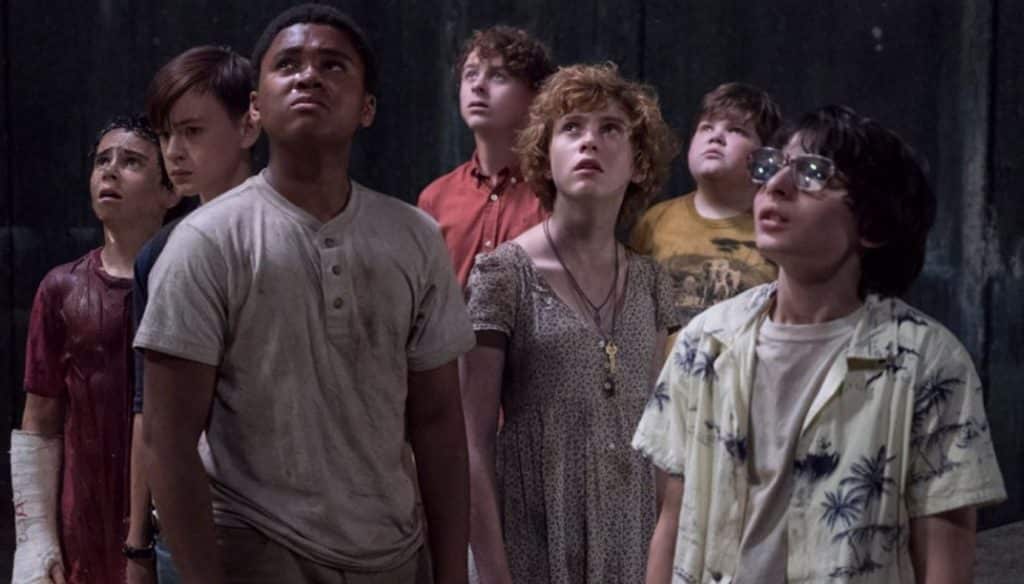 But the difference with IT, is that these kids will unite together again to battle Pennywise a supposedly final time. Beverly even has visions of this she shares with the group after being catatonic in Pennywise's lair.
While a lot of this is already apparent from the book, there's still no telling what the sequel has in store for us. IT: Chapter Two was relatively close to the novel, but who knows what changes will occur in the second half? It'll be especially interesting to see if they give Pennywise more backstory, as we'll finally get to see him in full force as the killing machine IT really is.
There was a scene apparently filmed that was pretty brutal – featuring Pennywise eating a baby! As Bill Skarsgård described it:
"There was a scene we shot that was a flashback from the 1600s, before Pennywise [was Pennywise]," the actor said. "The scene turned out really, really disturbing. And I'm not the clown. I look more like myself. It's very disturbing, and sort of a backstory for what It is, or where Pennywise came from. That might be something worth exploring in the second one. The idea is the 'It' entity was dormant for thousands and thousands of years. The [flashback] scene hints on that."
As for what Skarsgård personally hopes to see in the next film, he said:
"The first movie worked so well at what it is trying to do, I think, and ultimately that is the kids' story, and you follow these kids and you sort of fall in love with these kids. And the second one will be the adult story. And I think the right way to do it is to make that movie actively different. … I think there might be worth exploring sort of the psychological aspects of horror, but also maybe the sort of cosmological existence of this being. What is he, and where does he come from?"
He added:
"…it's hardly answered in the novel, either. I mean, it's very abstract. And I kind of like that. It could be almost a sort of [serialized] sort of psychedelic trip if you go into the mind of Pennywise. And if you've read the novel you know that they do actually go into his mind. Or they go into this transdimensional place, and they sort of beat him in this place. Which might be interesting, what that place would be, and what would it look like. There's opportunities, I think, and I'm excited for it."
As far as casting the adult portion of The Losers Club, the cast actually revealed who they want playing their parts in the second chapter:
Jaeden Lieberher (Bill Denbrough) – Christian Bale
Finn Wolfhard (Richie Tozier in the film) – Bill Hader
Sophia Lillis (Beverly Marsh) – Jessica Chastain
Chosen Jacobs (Mike Hanlon) – Chadwick Boseman
Jack Dylan Grazer (Eddie Kaspbrak) – Jake Gyllenhaal
Wyatt Oleff (Stanley Uris)- Joseph Gordon-Levitt
Jeremy Ray Taylor (Ben Hanscom) – Chris Pratt
It's interesting because Jessica Chastain said she'd be very interested in the part:
"Well, I love Andy and Barbara. I worked with them on Andy's directorial debut, you know, his film, Mama. His first film. And you know, Barbara is one of my best friends so… Listen, of course, I want to work… they're my friends. They're like my family. Anything that they're doing I want to be a part of, so I hope we can make it happen."
Director Andy Muschietti would be all for it as well:
"Jessica is an amazing actress and a very good friend and I would love her to play Beverly. She loves the movie and it feels like the planets are aligned in that sense, but we still have to make that happen. There are a lot of ideas for the rest of the cast that I'm playing with, but it's a bit too premature to say those names right now."
More details are sure to come out soon but we'll know everything once IT: Chapter 2 is released on September 6, 2019.
Are you excited for IT: Chapter 2? Were you a fan of the first film? Be sure to tell us your thoughts in the comments!