This year marks ten years since Iron Man first hit the big screen, kick-starting what is now an eighteen film franchise known to fans as the MCU. But since 2013, with the arrival of Agents of S.H.I.E.L.D., the franchise has be also had a strong presence on the small screen – with the various series on Netflix garnering critical acclaim. As a result of this, many fans are hoping to see a crossover uniting the two sets of heroes, specifically in the upcoming Avengers: Infinity War.
However, one of the film's directors has addressed the likelihood of this happening – and it doesn't look good.
With promotion for the Marvel threequel finally starting to pick up, the film's directors, Joe and Anthony Russo have been doing the rounds with interviewers and whilst speaking to French publication, Premiere, the question of a potential crossover came up. In a translated version of Joe's response, he made it quite clear why it couldn't happen, explaining:
"We have considered everything. But the trick is that we already have at least sixty characters with whom we must tell a story! And it's hard enough to communicate with Taika Waititi, Ryan Coogler, Scott Derrickson, Peyton Reed and James Gunn at the same time, not to add all the showrunners and TV crews to this. The latter is also led by totally different people. So it's practically impossible. Our job is to focus on the Marvel film world and offer a satisfying climax."
It does make sense that they would want to give this film their full attention because as they say, this is the culmination of ten years worth of films and that is what we should be celebrating. That being said, most fans aren't looking for a substantial crossover taking away from the big screen heroes – on the contrary, most fans simply wish for some sort of acknowledgement of the television universe.
Something akin to a quick shot of The Defenders dealing with the fallout of the New York attack or Coulson and his Agents of S.H.I.E.L.D. team helping out on a helicarrier somewhere. That's all we need, not to have them brushed aside.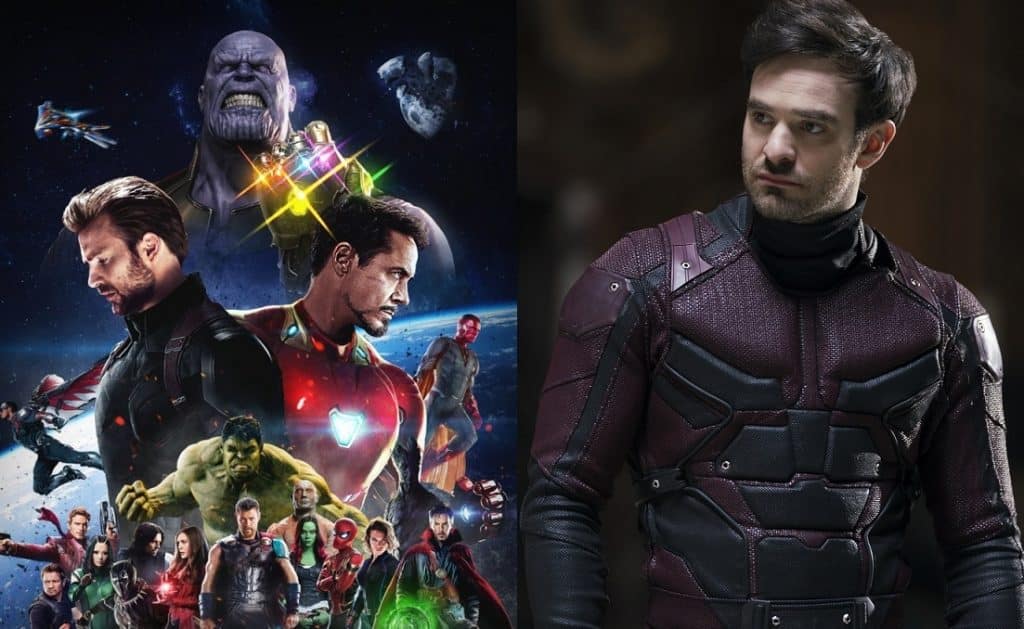 Of course, the idea would be a continuity nightmare within the shows, for example, an appearance in the film would take place after The Defenders and presumably before Daredevil Season 3, meaning Matt Murdock would still be assumed dead by his friends and fellow Defenders, something which would likely ruin the storyline they have planned.
It will be interesting to see how they handle Thanos' invasion in the television universe, given how all signs point to him effectively conquering the planet – it's definitely going to come up in conversation somewhere.
The television shows have done a good job of referencing the films in the past, whether it was the Hydra twist from Captain America: The Winter Soldier in Agents of S.H.I.E.L.D. or the stolen Hammer Tech floating around in Luke Cage – so they're clearly open to a crossover, just a shame it will likely never happen. Unless, he is bluffing of course. After all, a Daredevil Easter egg was spotted in some Infinity War toy sets recently.
We will find out for sure when Avengers: Infinity War hits theaters April 27th.
What do you think? Would you like to see the characters meetup? Are you happy with them staying in their own corners of the MCU? Let us know below!