No, 'Daredevil' Isn't Being Cancelled – According To Vincent D'Onofrio
With the unexpected and saddening decision by Netflix to snap their fingers in a similar manner to a certain Mad Titan, causing the solo shows of both Luke Cage and Danny Rand to disappear, fans of The Defenders are right to be worried. The methods that Netflix use to gauge how successful their output is have always been somewhat shrouded in mystery, so does this mean that Daredevil and Jessica Jones are bow inevitably going to end up bowing out the same way? Not if The Kingpin has anything to say about it….
It's long been believed that a Netflix show's viewing figures alone are less important to the streaming platform than  the hype it is able to generate out in the real world. The online buzz and chatter generated around the water cooler by success stories such as Stranger Things, Orange Is The New Black and Glow are what bring the new subscribers in, and when Iron Fist and Luke Cage stopped being important and relevant enough to get talked about, their fate was inevitable.
Their loss, along with the decision to not move forward with a second Defenders season, seems to suggest the whole Marvel/Netflix collaboration has stalled, and will soon be coming to an end. Add to that the fact that Disney are looking to bring all of their content, including Pixar/Star Wars/Marvel and Pirates Of The Caribbean, under the banner of their own new streaming platform and things don't look good at all for Matt or Jessica. 
That was certainly the view of Twitter user Matthew Meyer, when he decided to involve himself in a heated debate over what was going on over at Netflix. Trying to end a debate about whether or not the Netflix characters would end up making the jump over to the wider MCU, Meyer tweeted "They are cancelling them." But after a short delay, Meyer's assertion was shut down by Wilson Fisk himself, as none other than Vincent D'Onofrio contradicted Meyer's tweet by replying with a curt "Nope."
— Vincent D'Onofrio (@vincentdonofrio) October 28, 2018
In a sharp contradiction to the MCU movies, the strongest and most successful elements of the Netflix shows have always been their villains. From the Purple Man, to Diamondback, and now Bullseye, far too often the bad guys have proven far more entertaining and engaging than the actual Defenders themselves. D'Onofrio's portrayal of Kingpin remains the most popular of the bunch, with the actor having appeared in all three seasons of Daredevil.
In fact, the character has proven such a hit amongst Marvel fans that at one stage it even prompted a petition for Marvel to let D'Onofrio appear in Spider-Man: Homecoming. If anybody associated with the Daredevil show would have an insight into its future, it would be D'Onofrio, and so his decision to pass comment on the subject carries significant weight. A bit like the big man himself….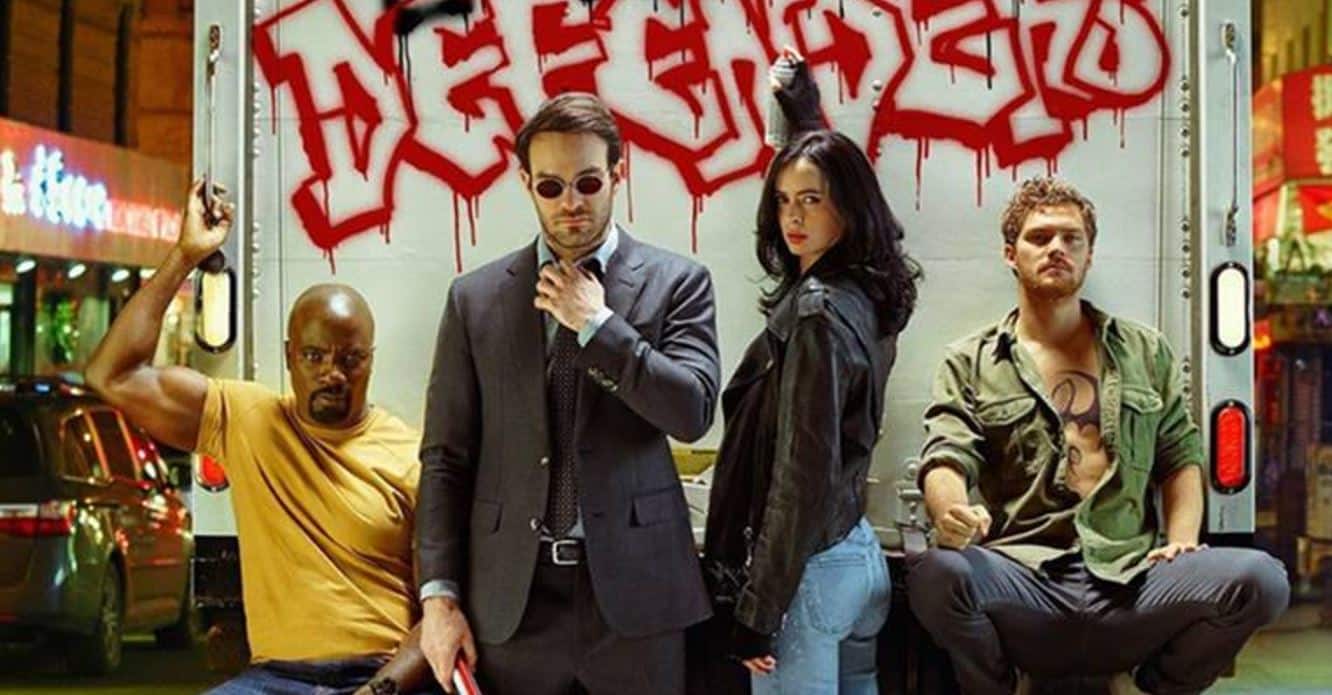 The reality of this situation is that even if Netflix do choose to pass on future seasons of JJ and DD, instead electing to focus on new content, the characters have already managed to cement their place in MCU lore, so they will inevitably still feature in the franchise in some form.
The door would now be wide open for a possible Marvel Knights series featuring Ghost Rider and Punisher, or more likely a Heroes For Hire project featuring Misty Knight and Shang Chi. 
Season 3 of Daredevil is currently available to stream on Netflix, with Season 2 of The Punisher and Season 3 of Jessica Jones expected to air next year.