With Disney acquiring 21st Century FOX this week, many fans saw it as an opportunity to finally bring Hugh Jackman's Wolverine into the Marvel Cinematic Universe alongside The Avengers. It was even rumored that he could appear in Avengers 4.
Sadly, that's not the case, as Jackman himself revealed that he'd like to see someone else take on the role:
"…for the whole 17 years I kept thinking that would be so great, like I would love to see, particularly, Iron Man and the Hulk and Wolverine together. And every time I saw an Avengers movie I could just see Wolverine in the middle of all of them like punching them all on the head. But it was like, 'Oh well, that's not gonna happen,' and it was interesting just when I first saw that headline — it was just the possibility of it and who knows what's gonna happen, obviously — I was like, 'Hang on!' But I think, unfortunately, the ship has sailed for me, but for someone else I would like to see Wolverine in there."
So who, exactly? If you do some digging, you'll already have your answer – and it's none other than Tom Hardy! In an interview back in 2015, Jackman revealed:
"I haven't given it a lot of thought. I've been asked the question a lot and I'm always like "I don't want to make it too easy on the studio to replace me." I've still got one more to do. I'm sure they're already talking about it, that some actor out there they've already said "shhhh… keep it quiet but we want you next. He's younger than me for sure, I think Tom Hardy would be great."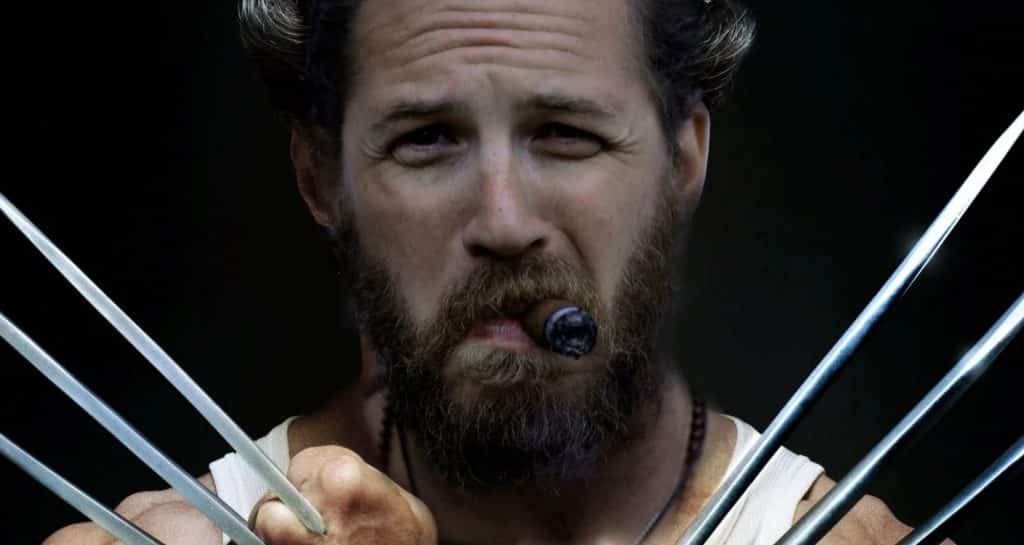 It turns out Hugh Jackman wasn't the only one with this idea in mind, as X-Men: First Class director Matthew Vaughn pitched a Hardy Wolverine movie – but was turned down by FOX:
"After doing First Class, I really felt that I was playing in a sandpit that wasn't my sandpit. It was Bryan Singer's. Bryan wanted to direct First Class, and then we worked on the Days of Future Past screenplay. When we finished [Days of Future Past], I remember saying to Simon Kinberg and Emma Watts; guys, this feels like it should be the third of the trilogy. It's such a big concept. Why don't we do another, one set in the '70s, because of Young Wolverine, and then the third one is Days of Future Past, where you're seeing the Young Wolverine with, let's say it's Tom Hardy and Hugh Jackman and all the other characters were together. For me, that's the end of a trilogy. How do you beat that?"
Vaughn added:
"And I got told no, and when I'm in my sandpit, I don't like hearing no if I think it's a good idea. I adore Bryan, and I thought, you know what, I'm going to hand the baton to him. Bryan was nice enough to give me the baton to run with. And I ran with it, and didn't fall over, and I handed it back."
Obviously, this is never going to happen, as Hardy isn't exactly much younger than Jackman and is playing Eddie Brock in the upcoming Venom movie.
Still, it's interesting to imagine an X-Men franchise that didn't have anything to do with Bryan Singer.
At least we did finally get to see Jackman go full Wolverine (minus the suit) in this year's Logan, something Jackman said he wishes he would have had more of a chance to do:
"I wish I'd started playing him like that 17 years ago. So there's some sense of missed opportunity, but when I saw 'Logan,' I sat there and I did have tears in my eyes. The main feeling I had was: There, that's the character. I feel like I've done it now. And I was calm and at peace, but I'm going to miss that guy."
A wasted opportunity for sure, but at least Jackman is positive about the future. It'll be interesting to see what happens with the character next.
Who do you think should replace Jackman as Wolverine? Be sure to tell us all of your thoughts in the comments!