With the huge success of the recent solo series of Marvel's The Punisher, there was little doubt that more episodes would subsequently get put into production. Recent news stories that have appeared online about the show's announced second season had suggested that show-runners were in something of a hurry to get new Punisher content filmed and released. Well, set photos that have now appeared on Facebook have demonstrated exactly how much of a hurry that really is.
It seemed of late that the ongoing collaboration between Netflix and the televisual arm of Marvel Entertainment had hit something of a rough patch. Critical reviews and fan buzz surrounding the various shows that make up the Defenders brand had both been on a gentle downward spiral, and then Disney went and announced they would be looking to start up their own streaming service, starting rumors that the end might be in sight for the superhero community of Hell's Kitchen. Well, it seems that in order to try and revive the project's flagging fortunes, Netflix are now turning to an unlikely savior. Frank Castle…
It's seemingly ironic that the Marvel show that Netflix are now choosing to plow their resources into is the one that they were initially most reluctant to agree to. Never a part of their initial Marvel blueprint, it was only after overwhelmingly positive audience reactions to that spectacular debut back in season 2 of Daredevil that the Punisher solo series came to be green-lit.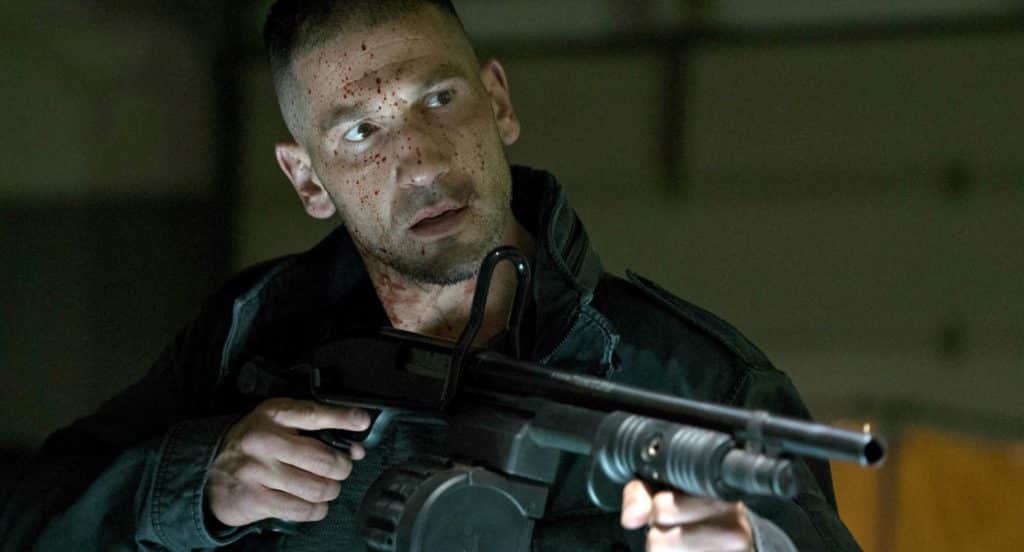 With it's launch delayed following the Las Vegas shootings, and calls for the series to be scrapped amidst ongoing debates about gun violence, The Punisher shunned its haters to become a smash hit, with a new season announced barely a week after the initial episodes were aired. Following tepid fan reaction to both the first season of The Defenders, and now Season Two of Jessica Jones, it's becoming clear that Frank Castle's second run is now a top priority for the streaming platform.
Given the fact that the first season only debuted back in November, online commentators had tentatively suggested that it would be 2020 at the earliest before fans could expect new episodes. Well, that prediction has quickly been quelled following two weeks of casting calls and announcements, indicating that things were progressing much more quickly than would be expected.
With three new actors announced in recurring roles, and casting calls for four more new characters, it seems clear that there's already a script signed off on for the new season. A close look at these characters would suggest that the narrative will be anchored in the MAX imprint, but also be drawing on the iconic 616 Suicide Run storyline.
Well, now, one lucky Marvel fan has set Facebook alight by sharing a number of photos from the set of the show, which is currently filming in the Bellemore district of New York. They're short on detail, but clearly show Jon Bernthal suited and booted as Marvel's most notorious anti-hero, apparently bruised and bloodied from a recent conflict.
The fact that the show is already filming would indicate that the new season will be arriving on our screens next year, most likely to try and win some good favour with Marvel fans, and keep interest in the wider Defenders project high. There's still no announcement yet who the big bad will be for season 2, so we'll have to wait and see if Ben Barnes will be removing his bandages to play Jigsaw, or if we'll get a new Punisher foe such as Nicky Cavella or Barracuda instead.