One Major Marvel Character In 'Deadpool 2' Definitely Didn't Die
Deadpool 2 was released earlier this year and was a hit with fans. Ryan Reynolds not only played the title character but also had another secret role (SPOILERS ahead!) in the movie. He was the voice and face behind the Juggernaut and his cast mates didn't even know about it. By the end of Deadpool 2 it didn't look like we would be seeing Juggernaut again, but now we have proof that the character didn't meet his end.
Juggernaut is involved in an epic action sequence that concludes with Negasonic Teenage Warhead pushing Colossus into a pool after he sticks a live wire up his behind. It very much looked like Juggernaut was killed but now we have proof that he survived, following the release of Deadpool 2 for digital purchase.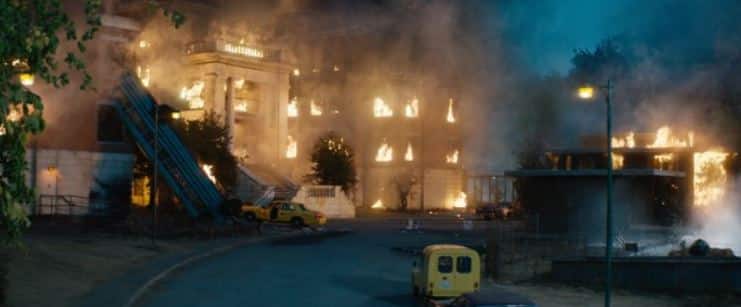 The website provides a screenshot from the final moment of the movie. In the scene, to the far right side of the screen, you can make out the figure of Juggernaut alive and crawling up out of the pool, so now those of you that thought the character had met his demise can relax. Juggernaut was the best kept secret of the movie and fans reacted well to the surprise.
Did anyone else know Ryan Reynolds played Juggernaut too in deadpool 2 pic.twitter.com/R18Lw9Dw8K

— SupremeHieghts (@SupremeHieghts) August 8, 2018
So what does the future hold for Juggernaut? It's hard to say. It is unlikely that the character will be making an appearance in the two upcoming movies in the franchise, X-Men: Dark Phoenix and The New Mutants. However, following the success of Deadpool maybe the character is on the cards for Drew Goddard's X-Force. The movie will center around a Black Ops force of mutant warriors led by Deadpool and Cable.
Deadpool 2 will be available on Blu-ray and DVD on August 21.
When do you think we will see Juggernaut again? Let us know in the comments!