The highly-anticipated Eternals movie has had quite a bit of attention over the past several months. First, we learned that filming will begin in August of this year; then, we discovered that The Eternals will likely feature a gay character; and finally, we learned that Kumail Nanjiani and Angelina Jolie have been cast in the film and that Marvel Studios is eyeing Keanu Reeves for a role.
Now, we may have an idea of what the Eternals will look like in the MCU, thanks to concept artist Ryan Lang. In a now-deleted tweet, Lang revealed that he was "asked to visualize what Eternals looked like next to a young Thanos" because there was originally going to be some kind of flashback scene.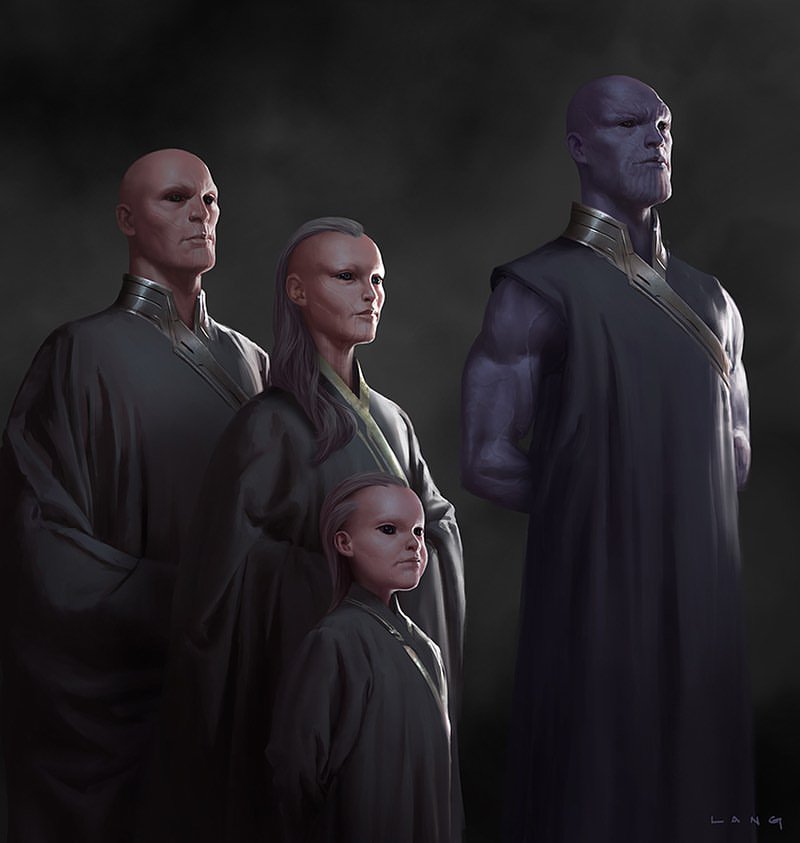 There was some confusion from Marvel fans over Lang's tweet, as several people thought it was an indication that young Thanos will appear in The Eternals. Lang attempted to clarify the situation in a second tweet, saying that the concept art was made for Avengers: Infinity War and not The Eternals. However, Lang ended up taking down the tweet altogether.
Even though Lang's concept art wasn't made for The Eternals, fans shouldn't lose hope in an appearance by Thanos in the film. His Eternal father, A'lars, was mentioned in Infinity War in the scene where Thanos meets Red Skull on Vormir to retrieve the soul stone. Some fans have suggested this was a hint that Thanos's backstory will be explored in an upcoming MCU film, and what better film to do that in than The Eternals. And even if Thanos doesn't make his way into the movie, it's still cool to see what the Eternals might look like in the MCU.
What do you think about a possible appearance by Thanos in The Eternals? Are you excited about the film? Let us know in the comments section below!