The Sony Venom Movie That Was Never Made
Sony has moved forward with a Venom movie starring Tom Hardy, and much to the surprise of many fans (myself included) it's actually began filming and will be here in October. I personally thought that it would never get made, and was more or less just wishful thinking by Sony. However you feel, a Venom movie is coming, and it'll be here soon.
What fans might not know, however, is that we nearly had another Venom movie back in 2008.
After Spider-Man 3 was released, Sony was obviously looking to cash in on the very high-grossing franchise even more – even with that film's terrible fan and critic reception. One of the many gripes of that film was the casting of Topher Grace as Eddie Brock/Venom – which is still pretty mind-boggling to this very day.
In a recent 2015 interview, Grace defended the film:
"I know the movie did well for Sony, but I also know a lot of people weren't happy with it. I think Sam is so talented. … He was like the president of a small country — by the way, [Spider-Man 3] had the gross national income of a small country, too. I have huge respect for him. I think, on a whole, he did such a fantastic job [on that trilogy]."
According to a 2008 THR report, though, Sony was looking to press forward with a Venom spin-off movie – that could have starred Grace as the character once again:
With Heath Ledger's villainous Joker drawing attention and boxoffice dollars, Sony is moving forward with "Venom," a potential "Spider-Man" spinoff based on a bad guy.

The studio is developing the project based on the gooey nemesis who appeared in "Spider-Man 3" and is hoping that the character could serve as an antidote to the aging "Spider-Man" franchise in the way that Fox is using Wolverine to add longevity to its "X-Men" franchise.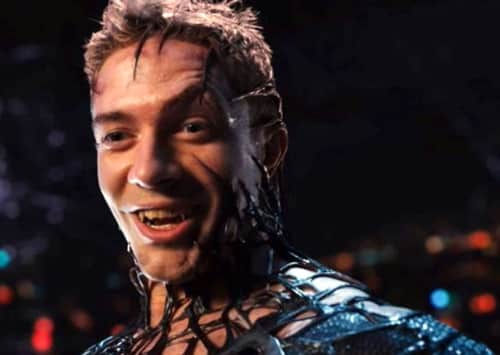 The report added that Sony wasn't sure about Grace – but hadn't ruled him out completely:
Casting also is no simple matter. Topher Grace played the character in the film, but agents have been eyeing the role for their clients, as Sony is not yet convinced that the actor can carry a tentpole picture.
The following September, Sony hired Paul Wernick and Rhett Reese (who later went on to write 2016's Deadpool) to write the script. Industry insiders suggested that Grace could return for the spin-off because "the likeable actor could be a sympathetic evildoer".
Nothing happened for a while, and then Wernick and Reese gave an update in September 2009, saying:
"We've written two drafts of 'Venom,' and the studio has it, and they're pushing forward in whatever ways they push forward."
A month later, Gary Ross, who was writing the ultimately cancelled Spider-Man 4 movie, was announced to be re-writing the film.
As for Wernick and Reese's script, they later commented on it, and revealed a cool sounding scene in which the symbiote attacked random people in a city:
"We did [write a Venom script]. A long time ago, and it likely will not become a movie in that form. Too many things have happened in between now and then and different people have been involved, and it's just likely not to happen in the form that we wrote it, unfortunately."
On that cool sounding scene:
"Imagine a symbiote traveling across a city at some point in the movie, jumping from body to body as it goes, and each person that it inhabits ends up becoming really violent and striking someone else and then it jumps to the next person.  There was a really cool sequence like that in there."
As for the film that Ross began to write, it was reported to be starting from the drawing board and focusing on making Venom more of an anti-hero.
A short time later, Sony announced plans to reboot the Spider-Man franchise, seemingly all but eliminating Topher Grace from any future films. The studio approached Josh Trank to direct their Venom movie(he and FOX would later go on to destroy the Fantastic Four in 2015) and had potential plans of Venom crossing over with The Amazing Spider-Man films at some point.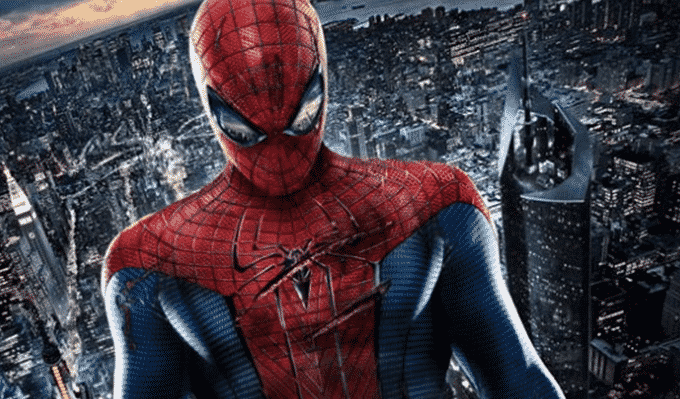 The Amazing Spider-Man was released in 2012, and then the following year, Sony announced plans for a Sinister Six movie, as well as a Venom spin-off. In a statement, Avi Arad, Matt Tolmach and Marc Webb said:
"This collaboration was born out the great experience we and Marc had working with Alex, Bob and Jeff on 'The Amazing Spider-Man 2,'. With more than fifty years' wealth of stories in the comic books to draw upon for inspiration, the Spider-Man universe is truly boundless; in addition, the Spider-Man comics have the greatest rogues gallery of any series, and to have the chance to explore that on film is truly thrilling. That is what Alex, Bob, Jeff, Ed and Drew will do in this unprecedented collaboration, and we're excited about the directions they are taking the character and the world."
In 2014, it was announced that the spin-off movie would be called Venom Carnage. As reported by Deadline at the time:
The Venom movie — which we hear is entitled Venom Carnage — is still said to be in development with old pros Alex Kurtzman and Ed Solomon scripting. The Venom pic, which Kurtzman will direct, may also now come out in 2017.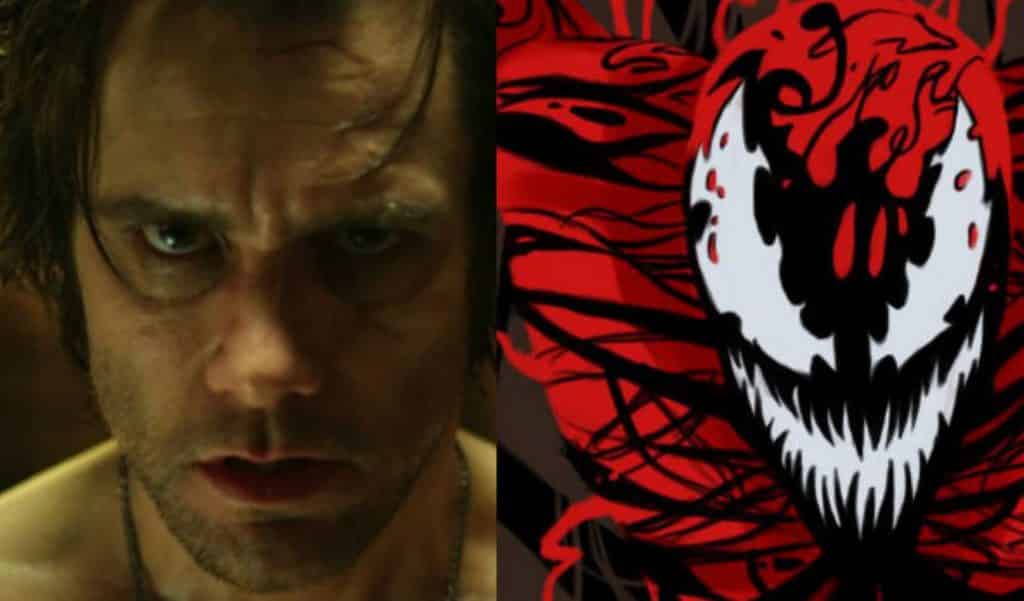 It was rumored over the years that Jim Carrey was being looked at to play Cletus Kasady/Carnage, in what would have been a pretty interesting casting decision. Now, Woody Harrelson is rumored for the new film, which would also be pretty interesting.
Back on topic to this Venom movie timeline, we fast forward to 2015, nothing had yet happened, and Sony was already disappointed by the lackluster box office of The Amazing Spider-Man 2. This prompted Sony to do a deal with Marvel, allowing the character to be in the Marvel Cinematic Universe. The move seemingly cancelled the Venom spin-off movie – until Sony surprisingly announced it was happening yet again, and soon revealed that Tom Hardy would take on the role.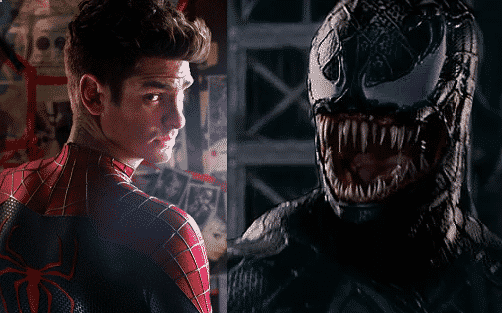 It's interesting to wonder what could have came of the other spin-off movies, and I'm sure that the new film will borrow some of the things from those unused scripts. There was some concept art for the character also made by Constantine Serkis for one of the cancelled films:
As far as what the character will look like in the upcoming film, it's anyone's guess at this point. Hopefully, it'll be a little more comic accurate than this concept art and what we saw in Spider-Man 3. With Tom Hardy on board, I think it's alright to have some hope for the film – especially now that it's being said that Tom Holland's Spider-Man could appear.
Venom's creator, Todd McFarlane, has hope for the film – because of Tom Hardy:
"I've seen some movies of his where he can bring anger and a wide personality to it. To me, I think Tom Hardy's going to be as good as whatever Venom looks like. We all know Tom's going to act. He's going to do a good job. So now what's Venom gonna' look like? It's an R-rated movie, how "R" are they going to go? To me, that's the question. Are they going to go a "little bit R"? Venom's a monster to me, and to me – are they going to make him a monster or are they going to make him a man? Are they going to humanize him? That's what we gotta' find out."
As with all of these movies, we'll just have to wait and see.
What do you think of the cancelled Venom movie? Would you have liked to see one of the versions ultimately made? Be sure to tell us your thoughts in the comments!